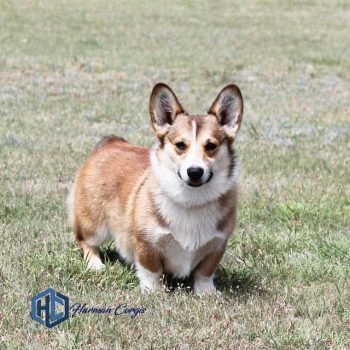 Beautiful Sable that always thinks she needs attention
AKC Registered
Weighs 24 lbs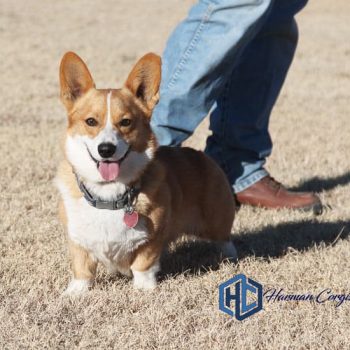 Our happy little red guy
AKC Registered
Weighs 24 lbs
AKC Registered
1 Girl and 2 Boys
Coat Colors: Red, Red Factored or possibly Sable
Coat length: Standard short or slick coat
Born: May 8, 2022
Go Home Date:  Around July 15.  I have my transporter booked for this weekend.  I will get you a transport quote in case you choose this option.
Vet Check Date:  June 21
Formal Temperament Testing:  June 28-July 1
Puppy Picking Dates:  TBD  More than likely July 2-5
NOTE:  Due to a C section and slow milk production, these puppies were placed with Lilac's litter who is one day younger.  
Dark Green Dot collar
Red Dot Collar
I will send out an email every Wednesday to help get your prepared for your pup.  You will also get weekly emails once you get your pup to provide you with some tips for puppy survival.  Please watch for these emails and let me know if you are not receiving them.
I have set up a Flickr album for photos and a YouTube Playlist for videos so that you can watch they as they grow up.  I will add pictures and videos weekly.
Due to scammers stealing photos, I have made the Flikr album private.  Please click on the link below to see photos.
If you subscribe to our Youtube channel you should get notifications when I add new videos. 
I do not name each puppy because I believe that is the right of the owner.  I will refer to each puppy by a color.  Shortly after birth, each puppy is marked with a specific color of nontoxic fabric paint on the back of their necks.  Once they are 4 weeks old they will get a tiny Velcro collar and it will be easier for you to identify them as they grow. 
You can bookmark both of these sites or sign up for notifications so that you will know when new pictures and videos are added. 
NOTE:  Due to a C-Section and slow milk production, these puppies were placed with Lilac's litter who is one day younger.   Photo albums & videos will have show puppies from both litters.
Make sure to Like & Subscribe to our Youtube chanel
to receive updates when NEW videos are added.
As you are aware, our puppies get worked with daily.  I thought that it might be fun for you to follow along with what they are doing and learning each week.  We have developed this program specifically for our breed based on the work of the top puppy programs in the nation.  Our program is based upon developmental markers that we see in the puppies so it may vary from litter to litter or puppy to puppy.  Each week I will add our planned activities so that you have a better understanding of what you are seeing in videos and pictures.  If puppies are not ready for an activity it will be put off until the next week. Here is what we have done so far.