Unfortunately puppy scams are on the rise and the internet is the perfect playground for scammers.  Scammers steal pictures from breeders and post them as their own on puppy sites or websites that they create themselves.  They lure unsuspecting buyers in with cute photos, take their money and buyers never receive a puppy since they never had it.  
Scammers are constantly trying new tactics.  We were recently targeted in a new way by scammers when they created an email address that is similar to ours using "HarmanCorgis" in the email address.  They created numerous fake pages with names like cutecorgipuppies, healthycorgipuppies, highqualitycorgipuppies, qualitycorgipuppies, affordablecorgipuppies, socializedcorgipuppies, welovepembrokewelshcorgipuppies, purebredcorgipuppies, welshcorgilovers, certifiedcorgibreeders, etc using keywords that people might search for when looking for a puppy.   Thankfully I had several people call me before they sent money.  Calling the breeder is ALWAYS a good idea!
Some scammers have upped their game by calling potential buyers back and even sending a video of puppies. As these con artists get better, we have to get smarter.  
I have worked with numerous buyers over the years who were scammed.  The following list comes from some of their experiences.  I recently had a buyer tell me that he orders from Amazon daily and ordering online has become a standard routine in his life.  Because he orders so much online and it always shows up, he assumed that buying a puppy would be no different.
I encourage anyone looking for a puppy to look at the Signs of a Puppy Scam list below.  Whether you buy a puppy from us or someone else, be suspicious of these signs.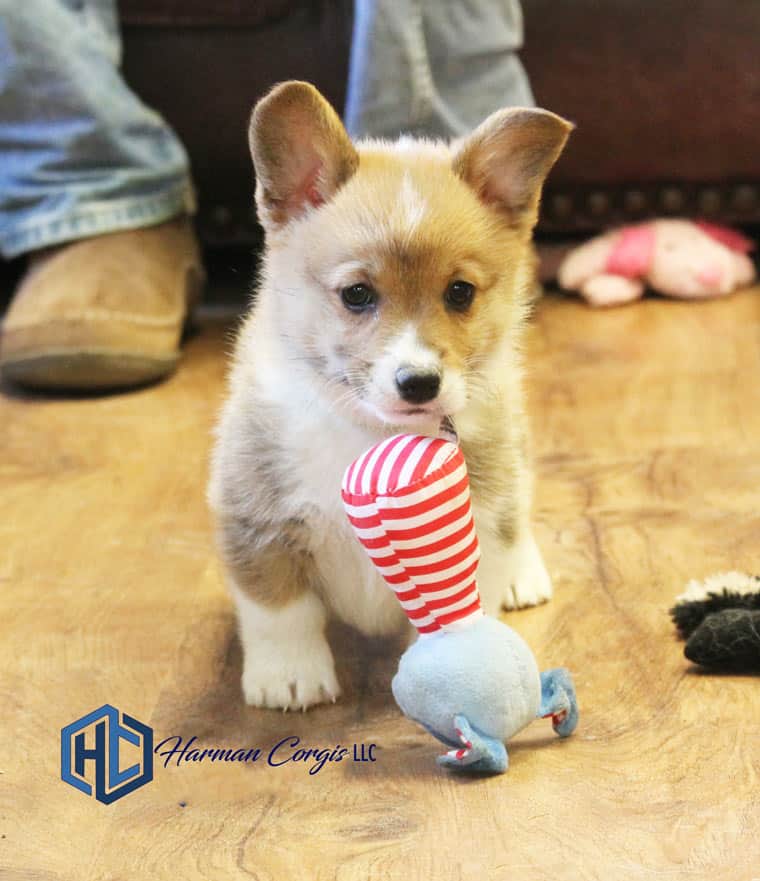 The price seems too good to be true.  You should research the prices of puppies from other breeders to determine if they are too good to be true. 
Scammers often name their website after keywords not a kennel name.  Most breeders will use their kennel name for their webpage or social media accounts while scammers may use key words that buyer might search for such as cutecorgipuppies, highqualitycorgipuppies, healthycorgipuppies, qualitycorgipuppies, affordablecorgipuppies, socializedcorgipuppies, welovepembrokewelshcorgipuppies.  All of these websites are .coms which most buyers would take as legit sites. 
If you find a websites based on keywords, see if there are other sites with similar names like the examples above.  These sites will often have the same information, photos and webpage layout.  
Breeders will fill their Facebook pages with pictures of dogs.  Scammers create a new page every time they get caught and change their name. These newly formed Facebook pages contain few posts regarding dogs.  Look back at posts made over 6 months ago.  
The backgrounds of puppy pictures can be a giveaway.  Since, scammers steal photos from multiple breeders not only will the puppies look vastly different but the backgrounds will also vary.  
Breeders normally use the same background and props when picturing a litter of puppies instead of taking a photos in different locations with different backgrounds.  It is also a good idea to ask for multiple pictures of the puppy that you are interested in.  
A scammer website will list puppies from different litters who are different ages.  Breeders will rarely have more than one or two litters at one time.   
Look at spelling and grammar on their posts and website.  I know that I have errors too but if sentence structure does not sound right, investigate more.   Scammers are often located in foreign countries and the English language is hard to fully master.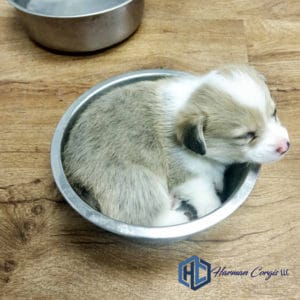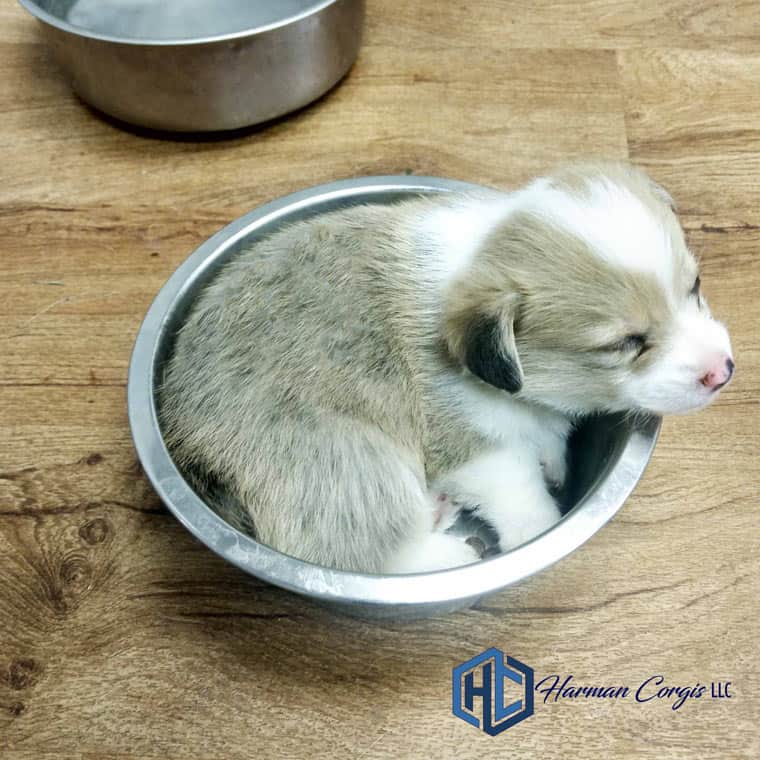 Scammers will normally ask for payment through a source that does not protect the buyer.  Prepaid gift cards, Wal-mart cards, requesting that money is wired through Western Union are all common. 
The scammer that targeted us actually asked that buyers pay half of the money up front through Zelle.  
Since scammers steal photos, these photos can be found on other websites. Google "reverse photo lookup" for instructions on how to determine if a photo on a website is found elsewhere. Asking for a video is better but still not good enough since they are able to steal those too.
Often scammers will only want to communicate with you through email.  They do not list a phone number or will not answer the phone.  Scammers are often located outside the United States and hide their phone numbers by only communicating through email or online. 
If you do get to talk to them, listen for foreign accents if you speak to them and ask them specifics about the area where they live but expect for them to give you googled answers.
Always call the breeder before sending money.
Scammers often play on emotions sometimes saying that they have to rehome the dog for some reason.   They may give you a sad story and tell you that it was a child's pet who is allergic, they have moved to a new residence that does not allow pets or they have started a new job and do not have time for the pet.  
Further more, they may say that the dog may be free and that you only need to pay for shipping.  Remember, if it is too good to be true, it is probably a scam.
Once you have committed to buying a puppy, they often bill you for additional expenses like shipping insurance,  additional paperwork, vaccinations, proper crate, etc. to get more money.   They may go as far as to provide you documentation that appears legitimate like a statement from an airline on what appears to be legitimate letterhead. 
12. Realistic expectations
Scammers are getting better and trickier.  They are keying in on what good breeders do such as socializing puppies, vaccinating puppies, starting puppies with potty training and crate training, etc. 

An 8-12 week old puppy will NOT be fully vaccinated or fully potty trained and few will be fully crate trained yet scammers advertise that the puppy has masted these tasks.

Puppy training should be started by 8 weeks old but they are too young to be fully trained!!!!
How to protect yourself from a puppy scam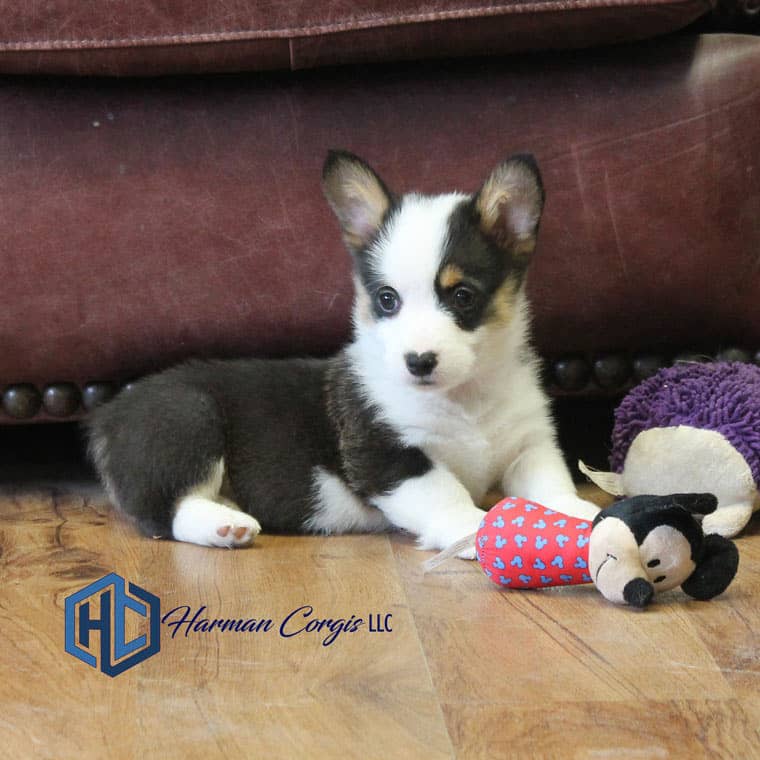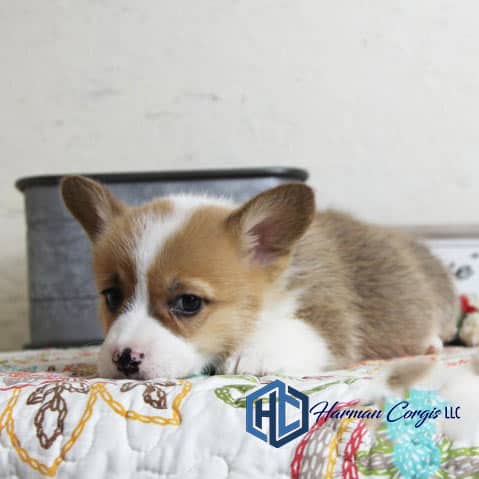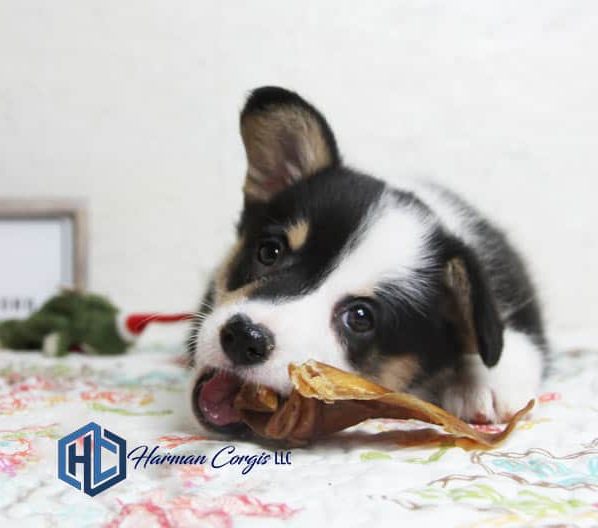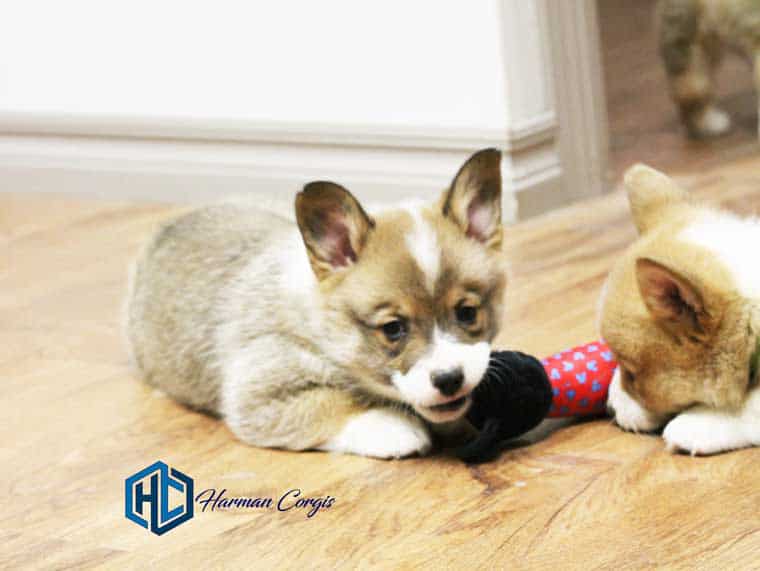 1. Communicate with the seller in other ways than email
You can tell a lot about a breeder or scammer by simply calling them.  Many scammers will not answer the phone and if they do, they may have foreign accents or will lead you to believe that they have poor phone reception while they look up answers to your questions. 
Make sure to ask them very specific questions and research their answers.
Ask for their name and address and be sure to call them back several times if you are still wary. 
We along with most breeders welcome calls anytime.  Call Leslie at 806-202-2176
Research their website, Facebook page, other forms of social media and the owners that are listed.  If something does not match up watch out. 
The social media accounts of most breeders will be filled with pictures of dogs or dog posts because dogs are their lives.  They should have dog posts going back years. 
Look at reviews on the seller or breeders' Facebook or Google accounts. Feel free to check us out on Facebook and Instagram at Harman Corgis.
Ask for references. Legitimate breeders will be happy to have you contact their veterinarian or past buyers.
We will gladly provide you with contact information for previous buyers and recommend calling our veterinarian at Hansford County Vet Hospital in Spearman Texas and AKC to verify our standing.
Contact breed registries like AKC (if they state the puppy is AKC registered) to make sure that they are truly breeders and have registered puppies AKC also has some great articles on spotting puppy scams on their website.
4. Ask for a zoom meeting or facetime
Always ask to have a zoom meeting or facetime to see the puppy in live time.  Scammers are getting smart about this too and are able to show you a recorded zoom meeting so ask them to do something specific during the video call like "Please pick up the puppy and show me his stomach", "Please throw a toy so that I can see it he will chase it", or ask for a picture of the puppy which includes a piece of paper with your name or something unique written on it.
We require that all of our buyers attend a zoom meeting with us to pick out their puppy.  This allows them to see that the puppy is actually here and buyers get to watch how the puppies interact with people and other puppies.  It is also a great time to discuss the temperament of the puppy, contracts, etc.