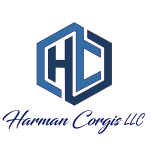 Helping you find the right Corgi puppy
You are ready to add a Pembroke Welsh Corgi Puppy to your family
But there are so many things to consider because getting a Corgi is a big commitment.
Now you can find the Corgi puppy of your dreams by working with us through every step of the process to ensure that you find the right puppy and have the support that you need for your new family member.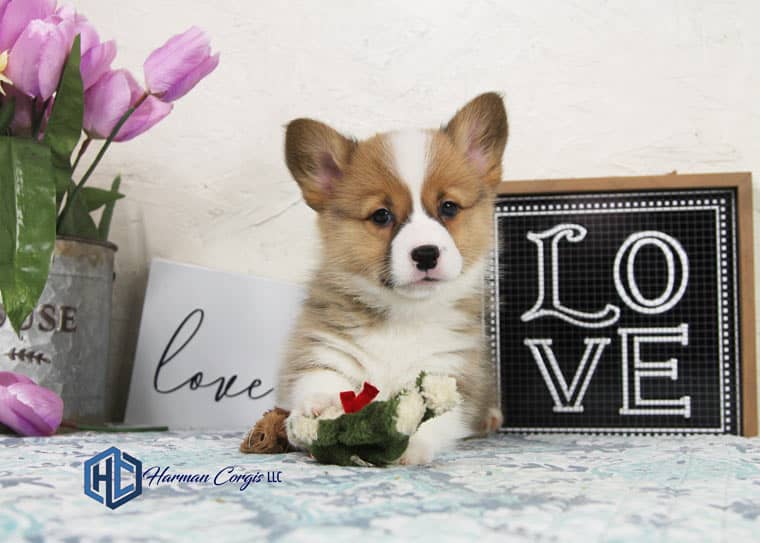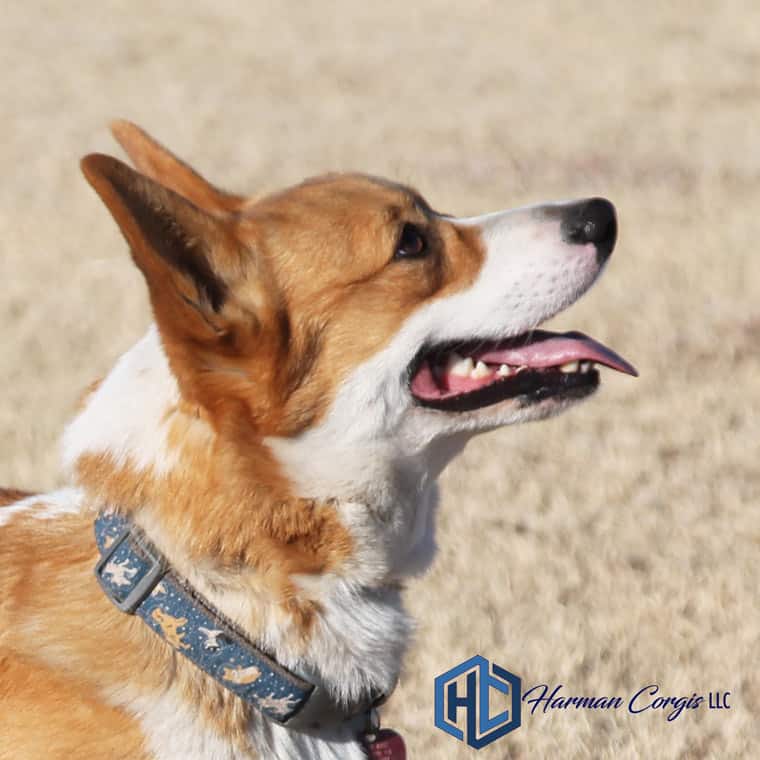 We work with each buyer to help them find the Corgi companion that is right for their family.
We know that the first step towards that magical connection between owner and dog starts by picking the right puppy.  Just like humans, puppies are each individuals.  
As a Corgi puppy buyer you are looking for a puppy with a particular temperament and energy level.  Energy level is one of the most important things to consider when getting a puppy since most Corgis have plenty of energy!  If you are not an active person, you are probably not going to want a high energy puppy which will require multiple walks a day and hours of play to tire the puppy out.  But most breeders can't provide you with these details and buying the wrong puppy can end in disaster.  This is where come in.  
We work closely with you to make sure you have the resources needed to select the right puppy for your family.  This includes a private zoom meeting so you can see the puppies in action and ask questions,  temperament test results, weekly videos so you can watch them grow up, and as many one on one conversations as needed.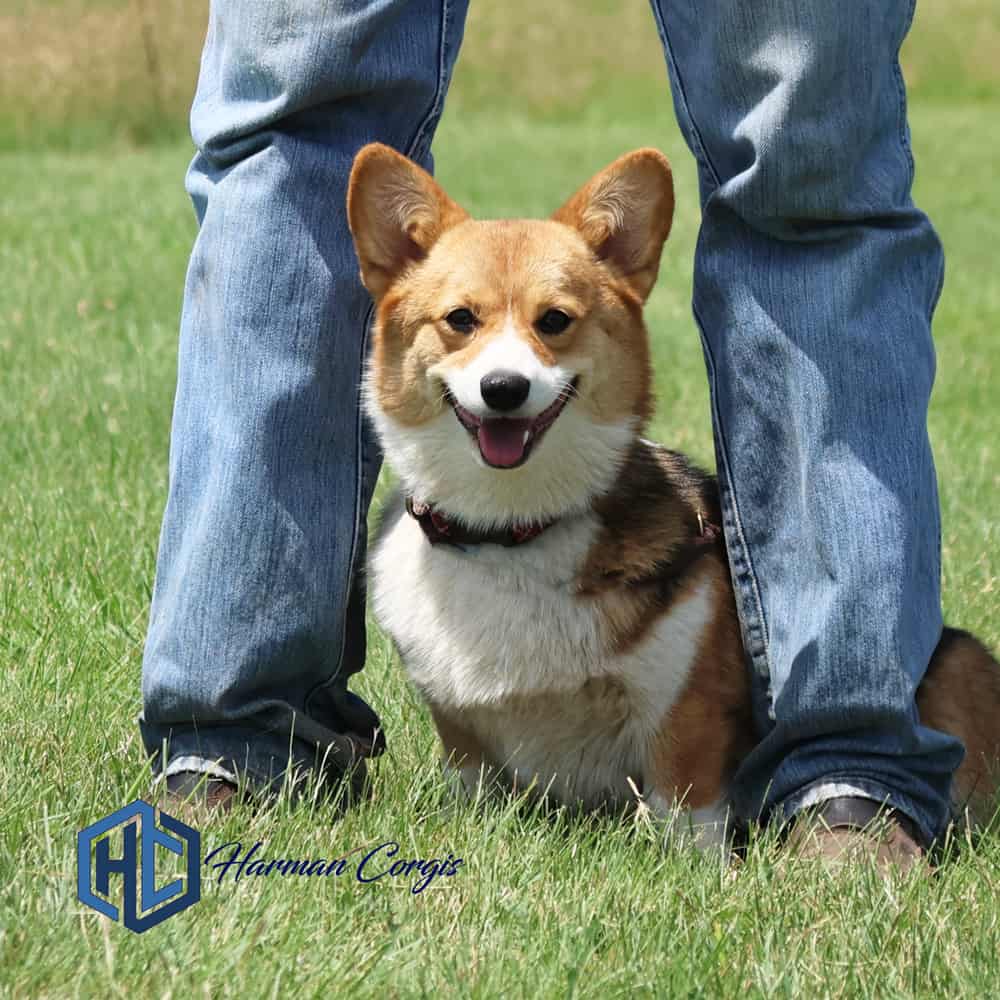 Getting your Corgi puppy may be one of the most exciting times of your life. But it can also be very stressful because there are so many things that you must do to set your puppy up for success.  
This is why we created a strong buyer support program.  We set you and your puppy up for success by helping you prepare before you bring your puppy home.  Furthermore, we give you tools and resources you need through access to our buyers resources and private community.  Lastly, I am always a phone call or email away.  
We are commitment to our dogs and owners for their lifetime and want to help if a problem arises. I love updates and am always here if you have a question or concern.   We hope you experience magical bond with your own Corgi companion that we have with ours.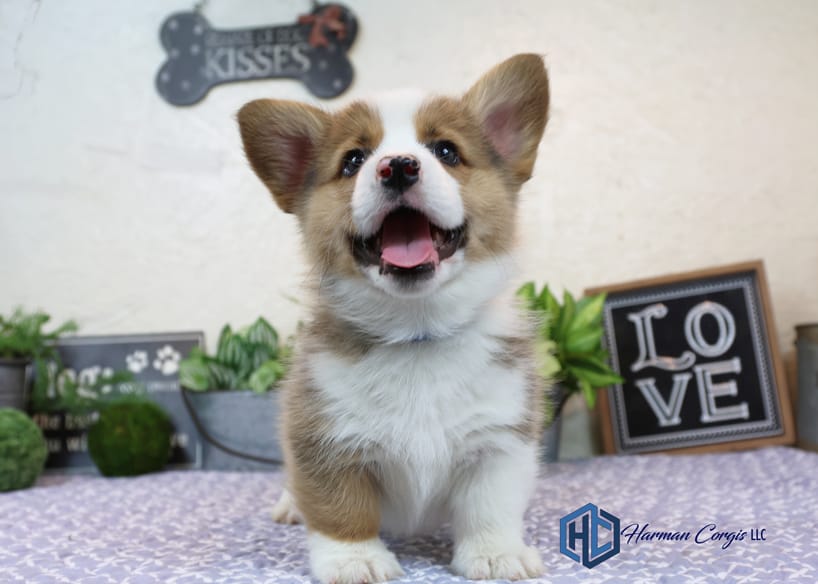 No one wants to buy a sickly puppy or one that could later develop a genetic disease.  While we can't foresee the future, we do out best to set your puppy up for a long healthy life.  
Corgis, like all breeds are genetically predisposed to certain diseases.  As ethical breeders, we genetically test the dogs in our program and use this information to make good breeding decisions.  
This ensures us that none of our puppies will be at risk of developing the Pembroke Welsh Corgi genetic diseases of DM, vWD1, EIC, PRA-rcd3 or X-SCID.  Our puppies are also covered by a one year genetic health guarantee. 
We make sure that our puppies are vet checked at 6 weeks of age to ensure that they are healthy.  At this time our vet checks their general health, bite, eyes, heart, knees and elbows and they receive their first vaccination.  
Once puppies have passed their vet check, we set up zoom meetings for puppy picking to begin.  This ensures that your getting a healthy puppy.
We focus on producing great puppies
We understand how important socialization is for setting puppies up to be successful living in the human world.  Our puppies are raised using our Next Level puppy program which is based upon Puppy Culture.  We also includes activities which deal with the herding characteristics of the breed.  This program gives our puppies a head start and teaches them how to deal with situations that they will encounter later in life.  Our puppies go to their new homes being litter box trained and have started crate and general obedience training.  
We know that temperament is heritable.  That is why we are so picky about the dogs that we place in our breeding program.  We temperament test all of our puppies when they are around 7.5 weeks old.  Our buyers love this additional information to help them select their puppy.  
Our waiting list guides our breeding decisions.  We use preferences supplied from people on the list to determine who we breed, when we breed, what colors we need and so forth.  We want to ensure that all puppies we produce have possible homes before we breed so if you are interested in getting a puppy from us please get on our waiting list.  
I am Leslie Harman the breeder behind Harman Corgis.  My husband, Wayne and myself live on a farm in the Texas Panhandle near Perryton, where we raise Pembroke Welsh Corgis and showpigs.  Our dogs help around the farm and are not only well socialized with people but also with livestock, horses, and cats.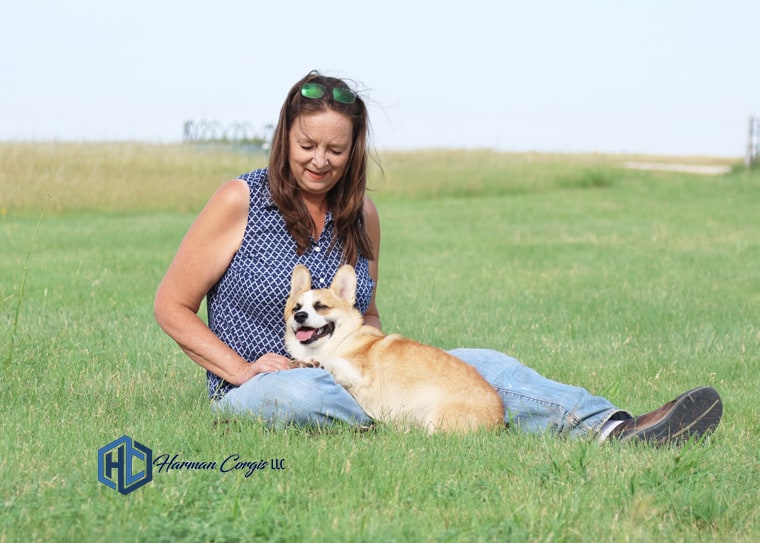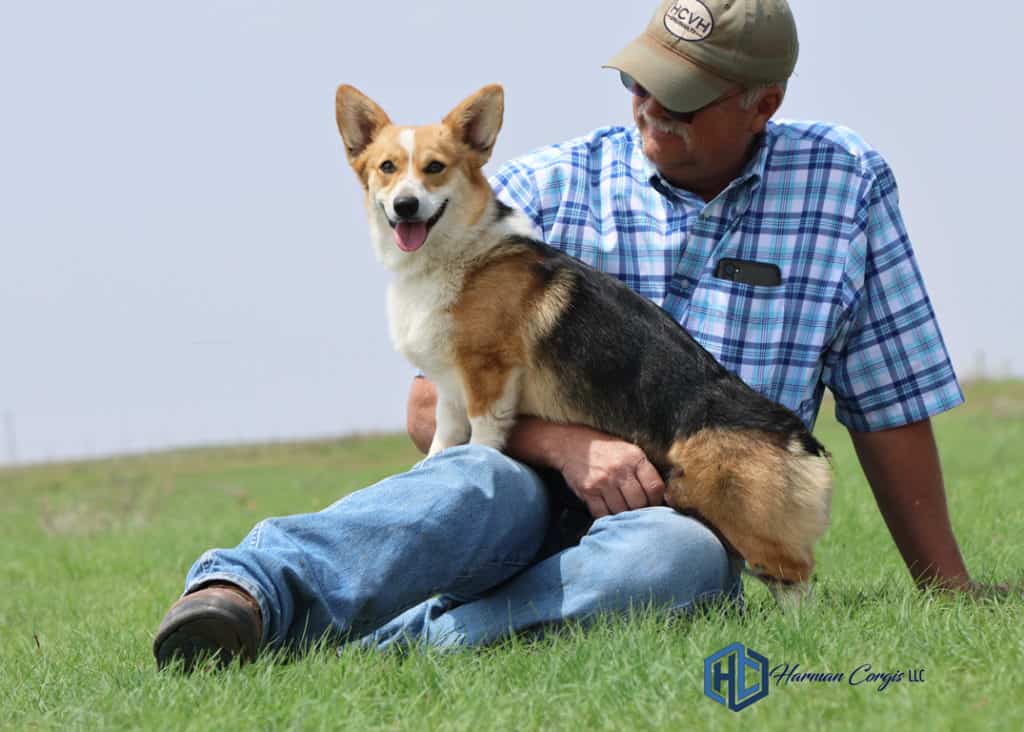 Maybe you have always dreamed of owning a Corgi puppy or perhaps you have owned one of these wonderful dogs in the past.  Or maybe you have researched the breed and think that a Corgi would be a great fit for your family.  
Whatever the case may be, we would love to visit with you and make your wish a reality.  Over the years we have helped many people find the Corgi puppy that fits their lifestyle and we can help you too.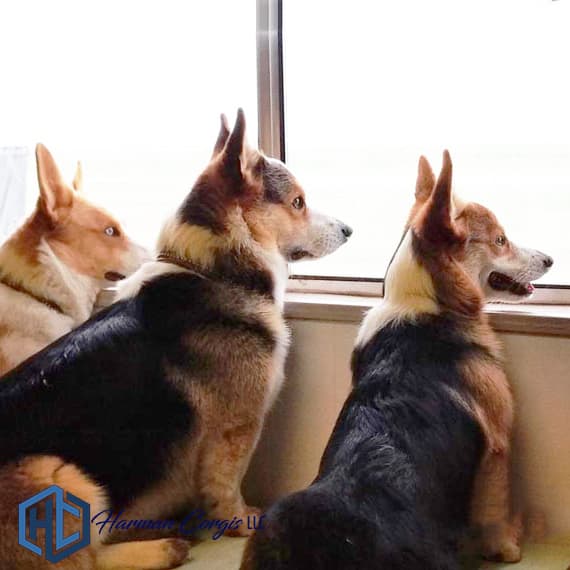 Getting to know the Pembroke Welsh Corgi
You love the fluffy butt, big ears, and short legs of a Corgi and you can't wait to get one of your own.  But they are not the right breed for everyone because their temperament may not fit your lifestyle. 
Taking the time to learn about the Pembroke Welsh Corgi is important to make sure that this dog fits your lifestyle.  Visit our Getting to Know the Pembroke Welsh Corgi page to get a realistic view of owning this breed.
We would love to hear from you and we can help you find your Corgi companion.
Maybe you have always dreamed of owning a Pembroke Welsh Corgi or maybe you have owned one of these incredible dogs for years.  Either way we love to talk Corgis so give us a call or send us an email.