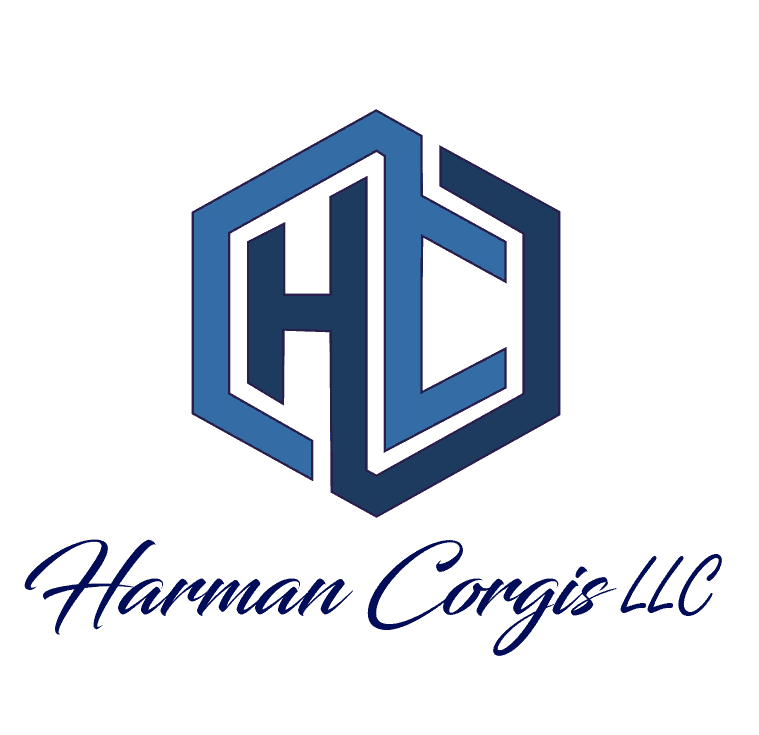 Find your next best friend
Thank you for visiting Harman Corgis LLC. We are a Corgi breeder in Texas where we love our Pembroke Welsh Corgis and enjoying raising this wonderful breed. We live on a farm in the Texas Panhandle near Perryton, where we raise show pigs and Pembroke Welsh Corgis. All of our dogs help around the farm and are not only well socialized with people but also livestock, horses, and cats.
We strive to raise well socialized, healthy, good structured Pembroke Welsh Corgi puppies with good dispositions that will become your best friend. Our dogs have the luxury of running around the farm and then relaxing in a climate-controlled environment when it's hot or cold outside. All of out parents have been genetic tested through Embark. These genetic results are used to plan matings to ensure that no puppies are born who could at risk of developing common Pembroke genetic diseases including DM, vWD1 or EIC.
Our puppies are healthy and raised using our Next Level Puppy Program which is based upon Puppy Culture and incorporates other well respected socialization protocols that address the needs of our breed. We make sure that our puppies are well socialized, litter box trained, and started with both crate training and general obedience when they go to their new homes. They are doted upon from the time they are born and receive age-appropriate vaccinations and deworming. All of our puppies are vet checked at 6 weeks of age to ensure general health and that they have a correct bite and no eye, hernia, knee, or elbow issues.
We do offer shipping options – both ground transportation and flight nanny services and we can also meet you for pickup or meet you at our closest airport.
Our goal is to will work with you to find the right dog to fit your personality and lifestyle. We are happy to answer your questions before during and after adopting your puppy and prefer to video chat with prospective owners to make sure that you get the dog that will become your next best friend.
When we have litters we work off of our waiting list to place puppies. Our current wait time is approximately 3-6 months out depending upon what color and sex you choose.
What makes a Harman Corgi special?
Genetic tested parents
Vet checked puppies that have age appropriate vaccinations & dewormings
Every puppy is backed by a genetic health guarantee
Puppy socialization that is research based on successful programs like Puppy Culture
Puppies that are litterbox trained, have started crate training & know basic manners
Buyer support that starts with preparing new owners before they get their puppy
A lifelong commitment to our dogs and owners
Temperament tested puppies to help buyers choose the best puppy for their lifestyle
Buyers discuss and view how puppies interact with people and other puppies during their private zoom picking session.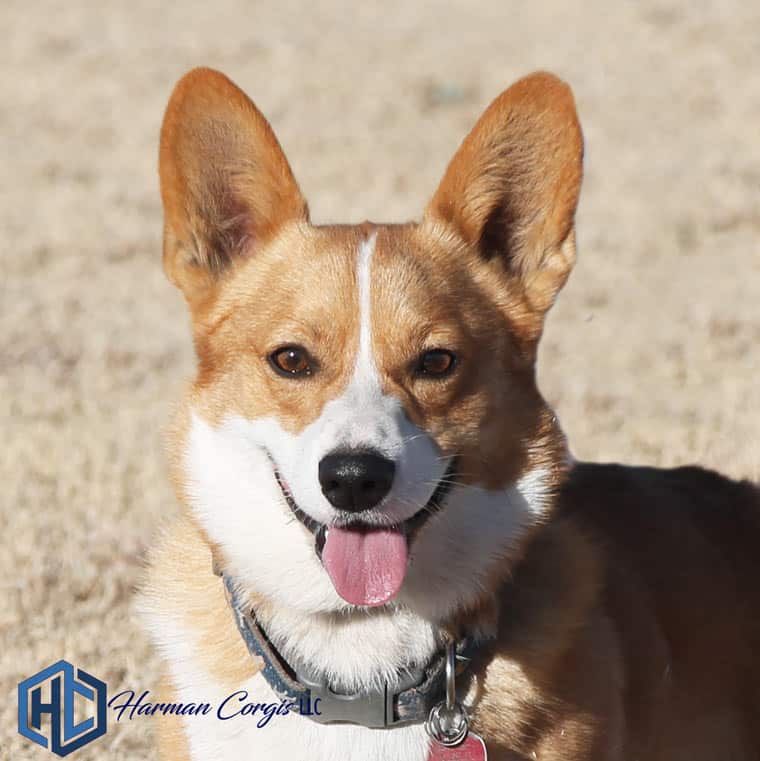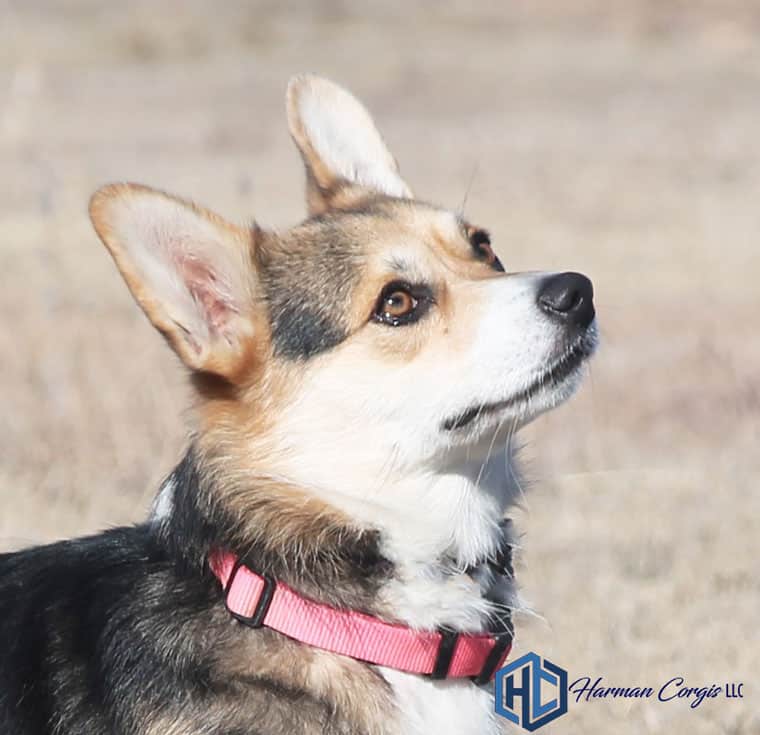 I am Leslie Harman the breeder behind Harman Corgis.  My husband, Wayne and myself live on a farm in the Texas Panhandle near Perryton, where we raise show pigs and Pembroke Welsh Corgis.  Our dogs help around the farm and are not only well socialized with people but also with livestock, horses, and cats. Read more…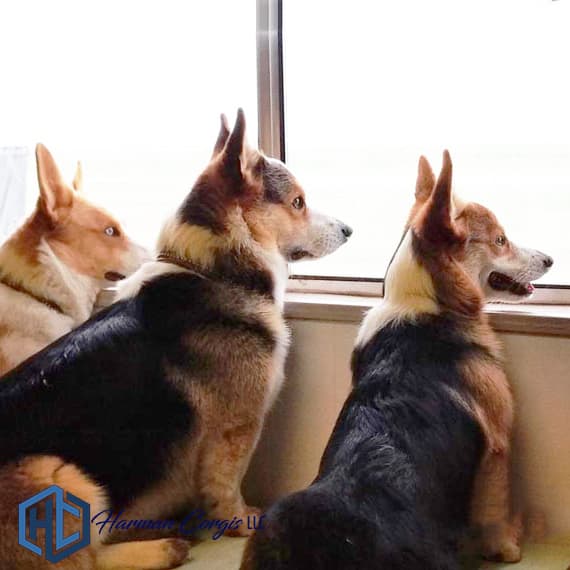 Getting to know the Pembroke Welsh Corgi
Everyone loves a Corgi's fluffy butt, big ears, and short legs but they are not the right breed for everyone.  Taking the time to learn about the Pembroke Welsh Corgi is important to make sure that this dog fits your lifestyle.  
We would love to hear from you and we can help you find your next best friend.
Maybe you have always dreamed of owning a Pembroke Welsh Corgi or maybe you have owned one of these incredible dogs for years, either way we love to talk Corgis so give us a call or send us an email.