Steps to getting a Harman Corgi
Are you ready for a Harman Corgi?
If you are ready to take the journey to owning a Corgi, follow these steps to getting a Harman Corgi.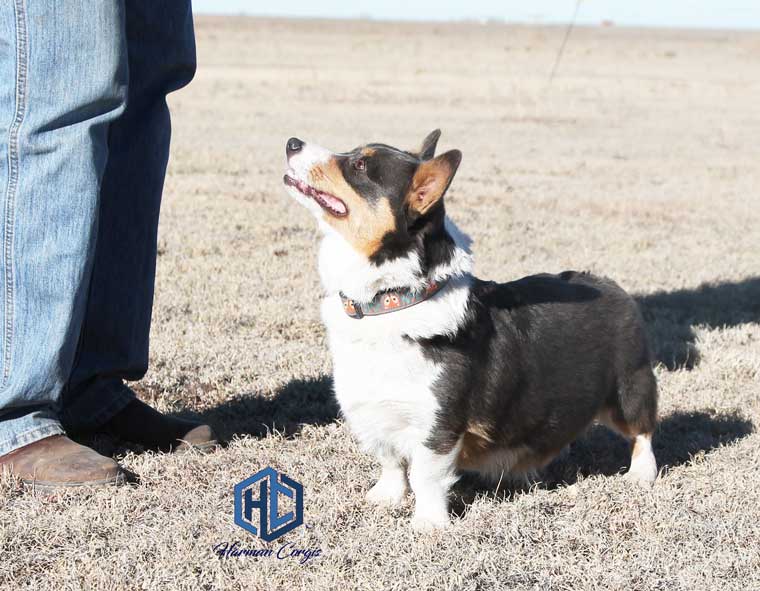 Steps to getting a Harman Corgi
Step 1: Is a Pembroke Welsh Corgi right for you?
Take some time and research the breed to make sure that a Corgi is a fit for your lifestyle. 
Pembroke Welsh Corgis are wonderful dogs but they are not for everyone nevertheless like every breed, they have both good and bad points to consider.  
Medium sized dogs: Most of our dogs are 28-32 lbs.
Loving & loyal companions:  Our dogs love to go with us anywhere and are very loyal.
Some are barkers: They are very aware of their surroundings and will let you know when something is out of place.
They shed a lot.  They are double coated and shed daily and go through a complete shed twice a year.  Regular brushing and feeding a high quality food does help.
Many still possess herding instincts and may try to herd other animals or small children.  They may also nip your heels. 
Most want to be with or near their human constantly.  
They require lots of exercise and mental stimulation.  When these needs are not met, they may become destructive.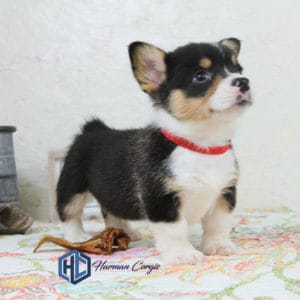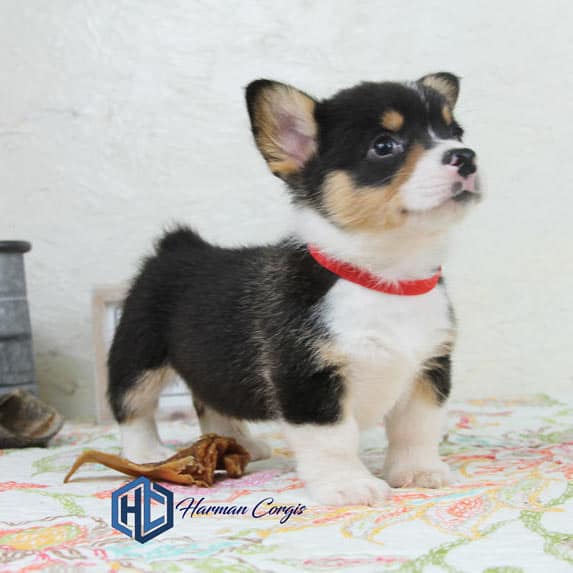 Are we the right breeder for you?
If you are looking for a Corgi puppy now we are not the right breeder for you.  
You will be on our waiting list (normally 3 – 9 months) before we have the right puppy for you. 
Contact us for our current wait time.
If you are looking for a cheap Corgi puppy we are not the right breeder for you.

We spend countless hours working with our puppies to give them a solid foundation to become dogs that can function in a human world before they ever leave our care.  Our puppies are raised using our Next Level Puppy Program that incorporates  components from Puppy Culture, Avid Dog and other top training resources which is reflected in our price.  

If you are interested in one of our puppies please continue on with the steps to getting a Harman Corgi.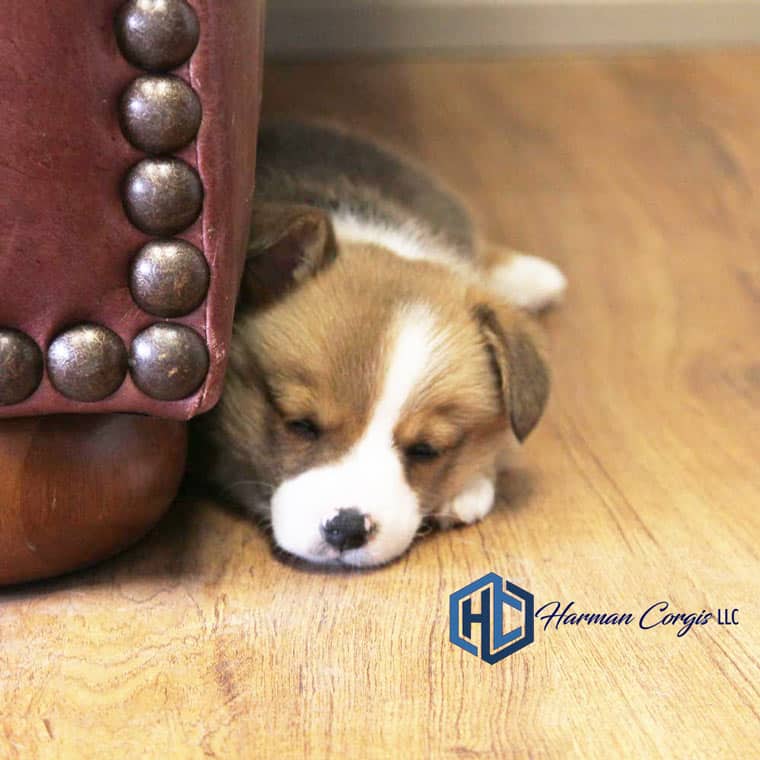 Step 2: Apply by completing the "Getting to Know You Form"
We place our puppies with people on our waiting list when we have puppies.  
The Getting to Know You Form will help us get to know you and your family a little bit better so we can help you find the perfect Corgi for your family.  We just trying learn more about you and what you are looking for in a dog so there are no right or wrong answers, . 
In addition, please provide an email address on the form that you check daily so that we may contact you in a speedy manner.   
We will review your information and contact you if we have additional questions.  Please note that we reserve the right to deny anyone at anytime if we feel that they are not a good fit for one of our puppies
We will get back to you after reviewing your information.  Please note that we do require a $200 deposit to be placed on the waiting list.  This deposit will be deducted from the final price of your puppy and is fully refundable (less $50 to cover processing fees) up to the time you get on a litter list for a puppy.  In addition, please take the time to read our waiting list policy.   
We want our dogs to go to families that are committed to their pets and we find that people who are committed to getting a puppy from us are willing to wait for the right puppy and have no problem putting down a deposit.  This helps "weed" out people who are on multiple breeders waiting lists and are looking for the first puppy that comes along.  

To ensure that our buyers are protected against scams, we no longer take payments through Zelle, Paypal or Venmo.  Please look at our payment options for more detail on how we securely take payments.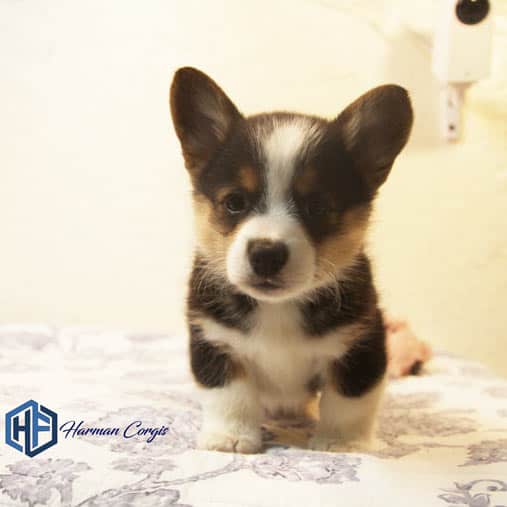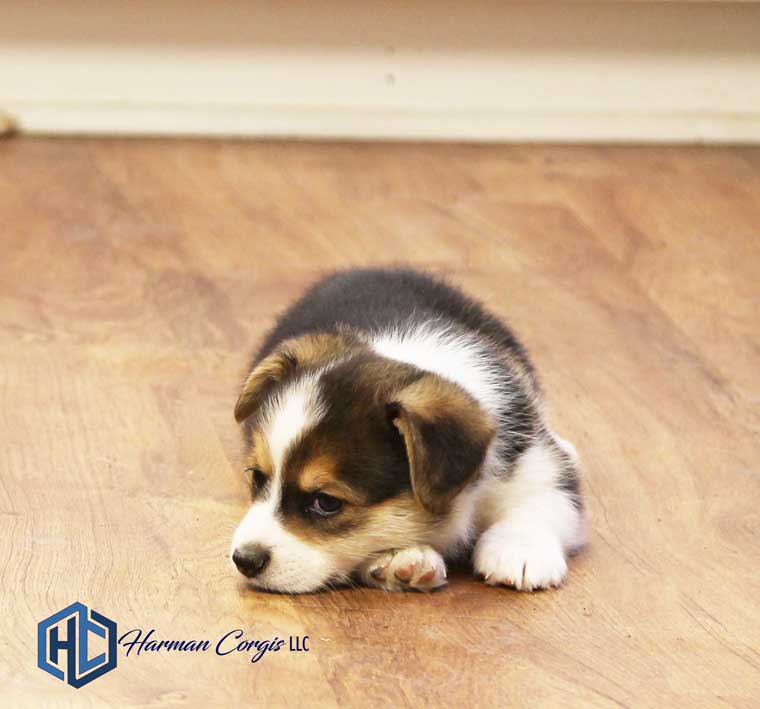 Like all good things, expect to wait at least 3-6 months for a puppy.  Before you submit your deposit we will inform you about the expected wait time.  From time to time opportunities will arise and you will be able to get a puppy earlier than anticipated. If you are interested in getting a puppy after the anticipated time frame that is fine too. 
Once you are on the waiting list we will update you about what is going on here at Harman Corgis through our monthly newsletter. 
In addition, we suggest that you follow our Harman Corgis Facebook page and Harman Corgis YouTube channel where we will periodically post updates and videos.
Step 5: Picking your puppy
We contact people on the list when puppies are 2-3 weeks old to determine if it is still a good time to get a puppy.  Once you tell us that you are ready for a puppy, you will be placed on a specific litter list.  At this time, you will receive a link to the litters' webpage where you will be able to access videos and pictures of the litter as they grow and start receiving weekly emails to help you prepare.
Puppies will be vet checked when they are 6 to 7 weeks old and temperament tested when they are a little over 7 weeks old.  In addition, we will take formal puppy pictures at this time too.
After puppies have cleared their vet check and have been temperament tested, we will set up a zoom meeting so that you can see the puppies in action and you can select your puppy.  
To learn more details about the puppy picking process, please visit our page How Puppy Picking Works.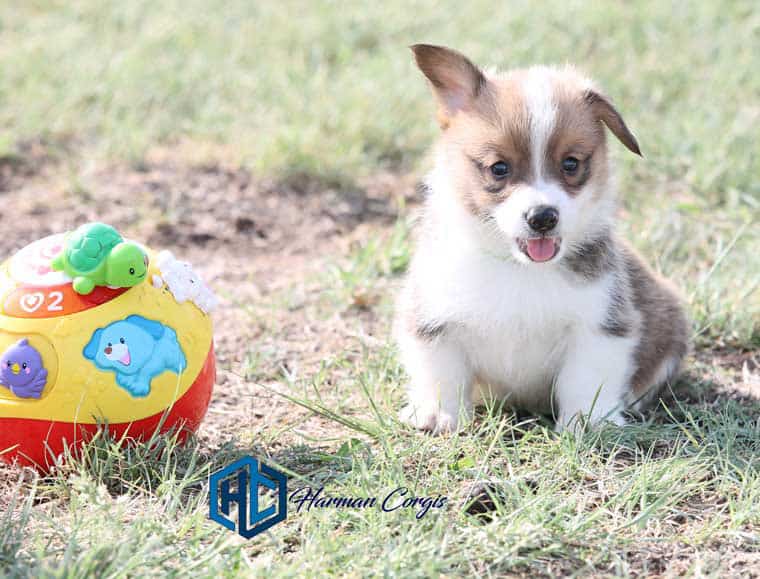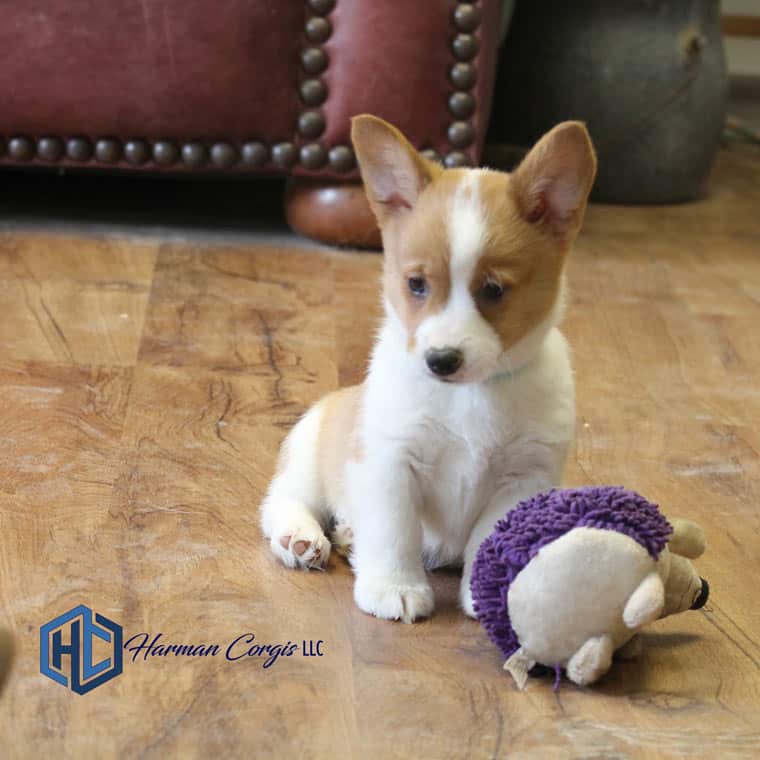 Puppies will be ready to go to their new homes when they are 9-10 weeks old.  Once you have selected your puppy we will start planning pickup or delivery options, complete the necessary paperwork, and get you ready for a new puppy.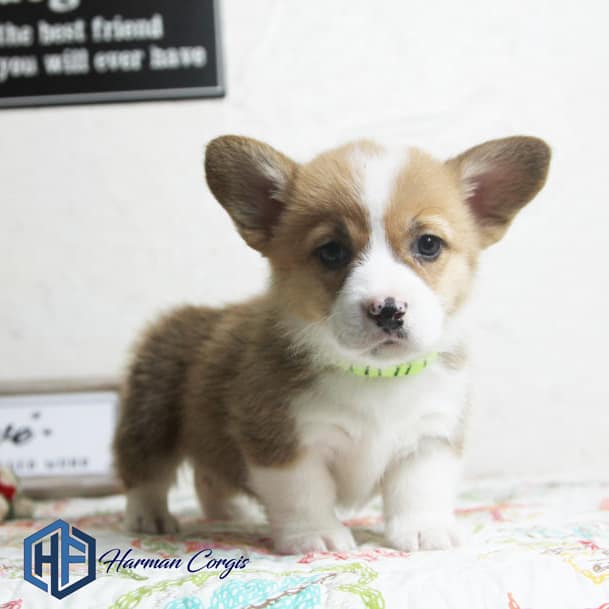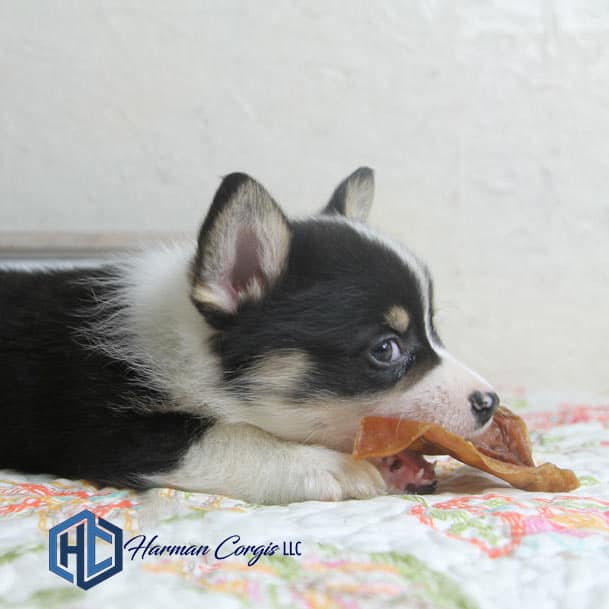 We offer multiple pick up and delivery options.  Buyers are responsible for all transport costs.
Delivery options include ….
We primarily use a Texas based pet transporter who does an excellent job.  For those living in Texas, this may be your best and most cost-effective option.  
Due to biosecurity measures we no longer allow visitors to the farm to pick up their puppy. We are willing to meet in a location within an hour's drive from us without charging a delivery fee. 
We do not ship puppies in the cargo area of planes however offer flight nanny services or can meet you at Amarillo's Rick Husband airport where you can pick up your puppy and fly home with them in the cabin of the plane.