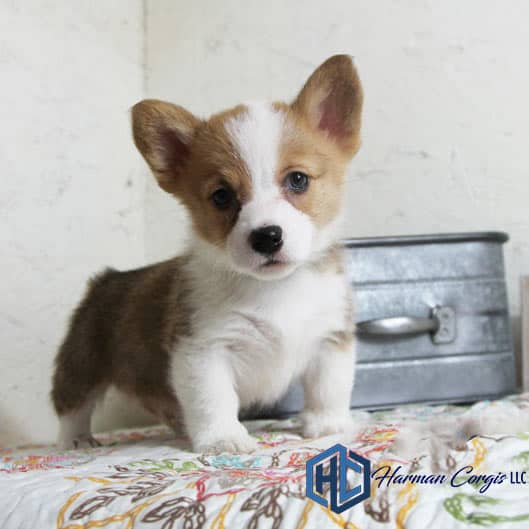 "You can find cheaper Corgi puppies elsewhere but more than likely they will not have received the same start as our puppies.  We realize that the experiences that puppies have during the Socialization Period of their life (up to 16 weeks old) greatly influences the kind of dog that they will become.   This is why we raise our puppies in enriched environments and work so hard to expose them to as many different situations as possible during their first 9 weeks of life before they go to their new homes."
What's Included in the price?
All puppies are raised with our Next Level Puppy Program to provide you with a puppy that is well socialized and can easily function in a human world.
Genetic tested parents to ensure that your puppy will never develop DM, EIC, vWD1, PRA-rcd3 or X-SCID. We test through Embark's breeder panel for known Pembroke genetic diseases and over 200 other canine diseases.
Lifetime breeder support
One year genetic health guarantee
Puppies come microchipped with and ISO International Microchip
Age appropriate vaccinations and dewormings
All puppies are vet checked
Temperament testing to help you find the right puppy to fit your lifestyle & personality
Buyer resources to help you prepare before & after getting a puppy

Private Facebook group for Harman Corgi owners

30 days of Free pet insurance

Puppy Care package

Individual Zoom meetings for puppy picking with every buyer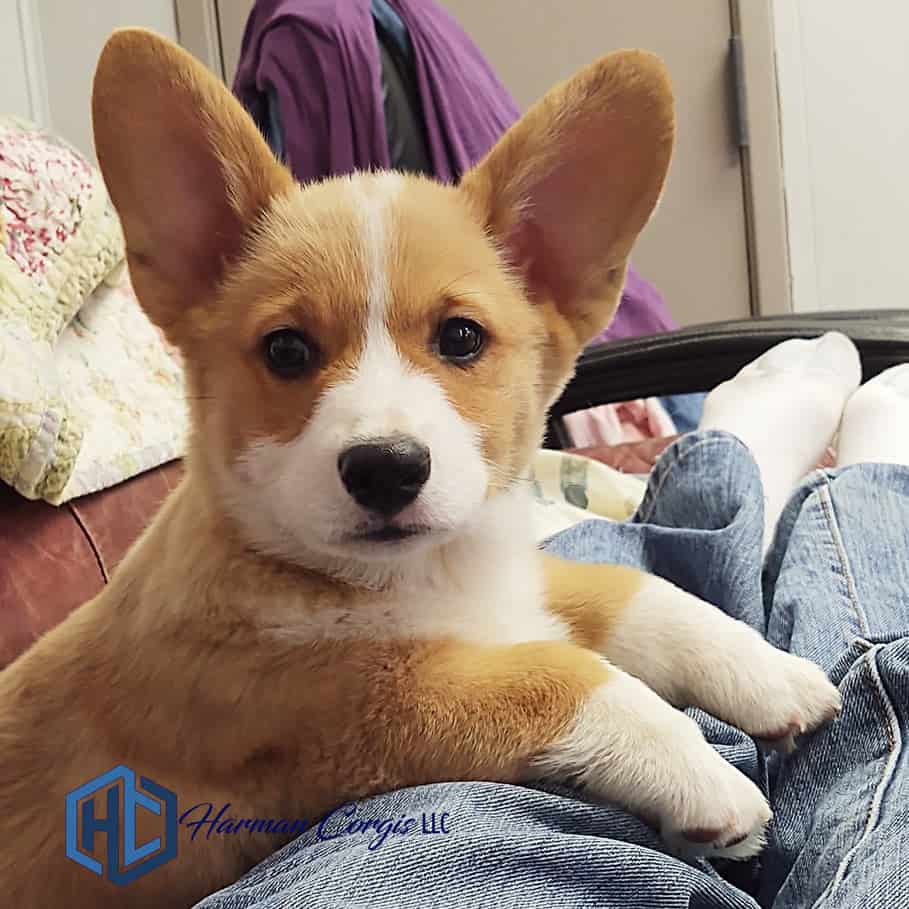 Due to the high demand for our puppies we place puppies with people on our paid waiting list first when we have litters. Please complete our Getting To Know You Form to get on this list. Our puppies are currently selling at $2000 with limited AKC registration (pet registration) for any color or sex with a mandatory must spay or neuter contract. This means that the buyer must provide proof that the puppy must be spayed or neutered by 9 months of age.
We do offer Full Registration (breeding rights) on a case by case basis. These puppies are normally genetically clear for all genetic tests. These puppies are normally priced at $3000. Please feel free to contact us for more information about full registration.
***Prices are subject to change. You will be locked into the prices listed on our website or quoted at the time you make your waiting list deposit.
Due to the high number of scams, we invoice all payments through either Good Dog or Intuit Quickbooks secure online sites. Good Dog also offers fraud protection for a small fee. Learn more about payment options.
Pricing factors explained
Limited vs Full Registration
Limited Registration is intended for dogs that will be pets.  You can not register offspring from a dog with limited registration and they can not be shown in AKC breed-specific or sanctioned shows.  
We require our puppies that are sold with Limited Registration to be neutered or spayed by the age of 9 months as specified in our contract.
Full Registration is intended for dogs that will be bred or shown in AKC breed-specific or sanctioned shows therefore buyers are given breeding rights.   
Most of our puppies are sold with limited registration as pets.  Please ask if you are interested in Full Registration.
Standard Coat Colors 
Standard coat colors include Red, Sable, Fawn, and both Red Headed and Black Headed Tris.  These are the standard colors of the Pembroke Welsh Corgi and may occur with or without white.  
To see examples of these colors and learn more visit our Colors of the Pembroke Welsh Corgi page.
The details on what's included
All puppies are raised through our Next Level Puppy Program to provide you with a puppy that is well socialized and can easily function in a human world.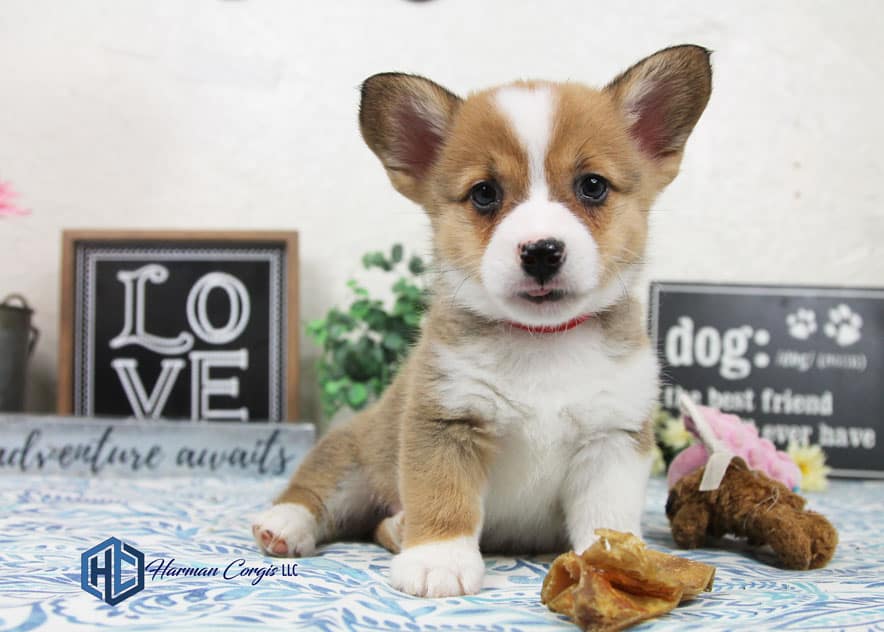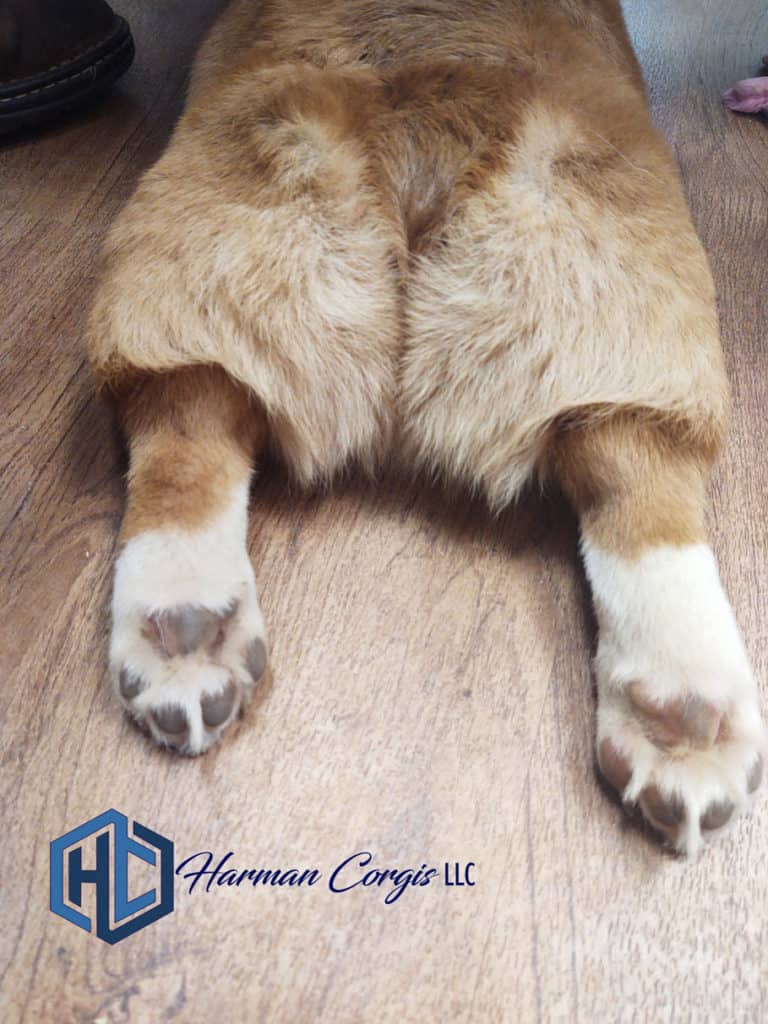 Your puppy will be well on its way to being house trained.  Our puppies have been trained to use a litter box, pee pad or grass.  Buyers often remark how easy it is to complete house training our puppies.
Need help finishing house training your puppy?  When you purchase a puppy from us you will gain access to the restricted buyer resources area of our website where we offer resources to help you complete the process.  We are also available to answer questions if needed. 
All of our puppies have started crate training.  We train our puppies to sleep in a crate with the door open then work with them individually so that they learn that the crate is a safe place.  
We also provide our buyers more information on how to finish crate training in our buyers resources.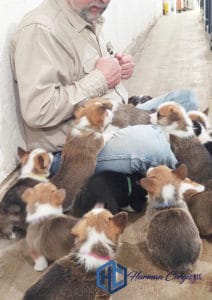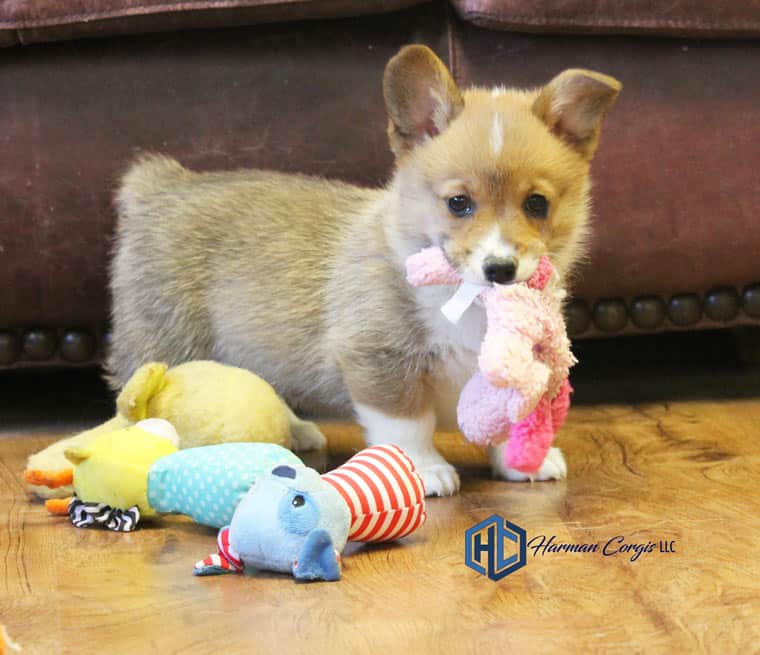 Clicker or marker training
Our puppies have started clicker or marker training.  We use clicker and verbal marker training to help train puppies with positive reinforcement.   
Many training programs use clicker or marker training and because your puppy has learned the basics, you will be able to continue training where we leave off.
No one wants an unruly dog so our puppies have started basic obedience training.  This means that your puppy will know the following:

How to sit and ask for things politely instead of jumping up
Recall or how to come when called
The basics of walking on a leash. 

Since a Corgis neck is about the same size as their head, it is very easy for them to slip out of a collar.  We work with every puppy getting them desensitized to a harness and we suggest you walk your puppy or dog using a harness.  
Your puppy will come with a collar and leash that match the color of your puppy's ID collar.  If you do not like this color, please let us know and we will replace it with an acceptable color.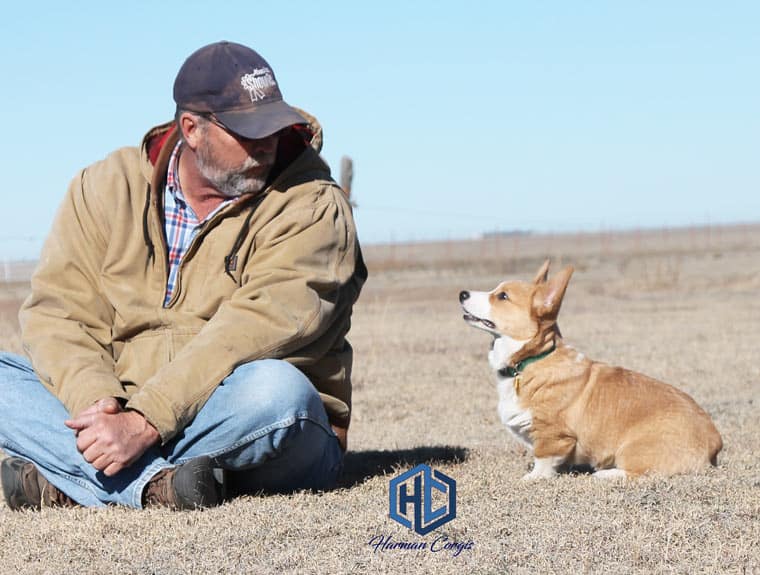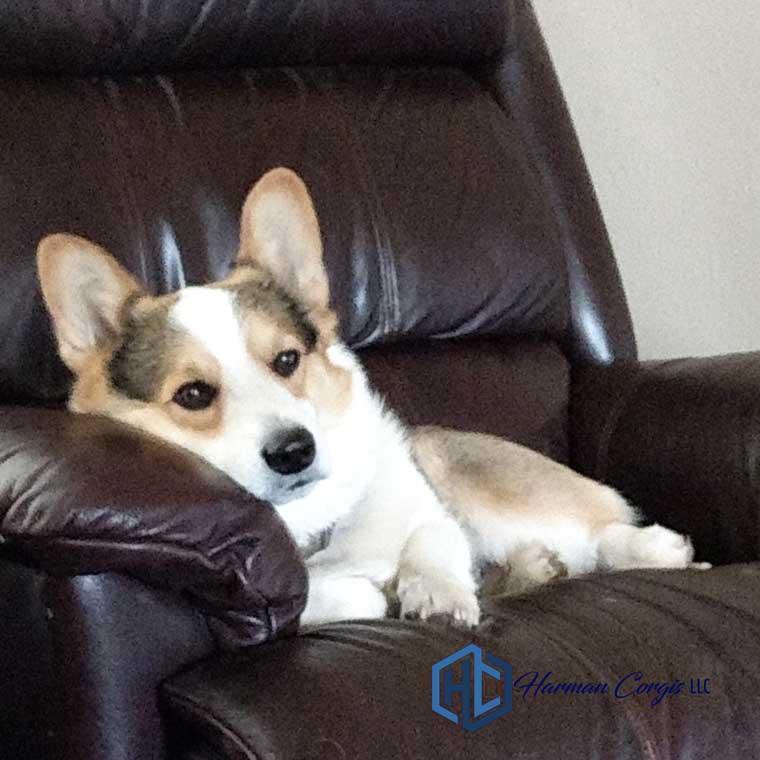 Genetically tested parents
Genetic tested parents to ensure that your puppy will never develop DM, EIC, vWD1, PRA-rcd3 or X-SCID. We test through Embark's breeder panel which tests for known Pembroke genetic diseases and over 200 other canine diseases. 
We are there for our buyers and puppies.  You are always welcome to contact us if you have a question or concern and we will do our best to help you.  
We love to stay in touch with buyers and see our puppies grow into beautiful dogs. 
If for some reason you are no longer able to take care of your Harman Corgi, we will work with you to help find a new home for your baby to make sure that the dog is not placed in a shelter.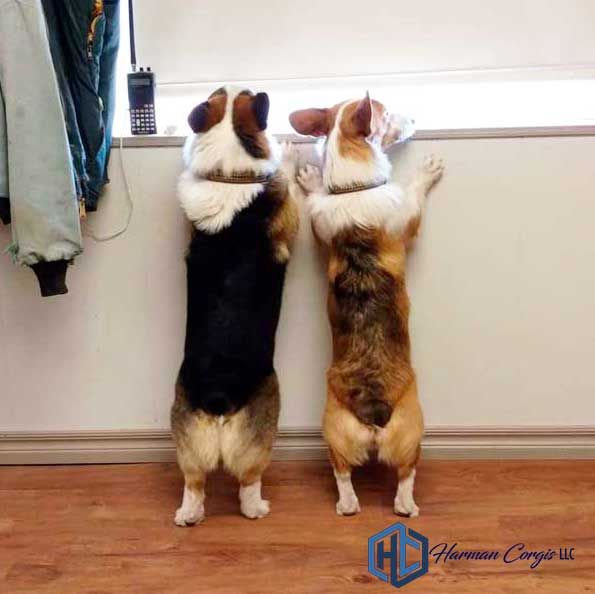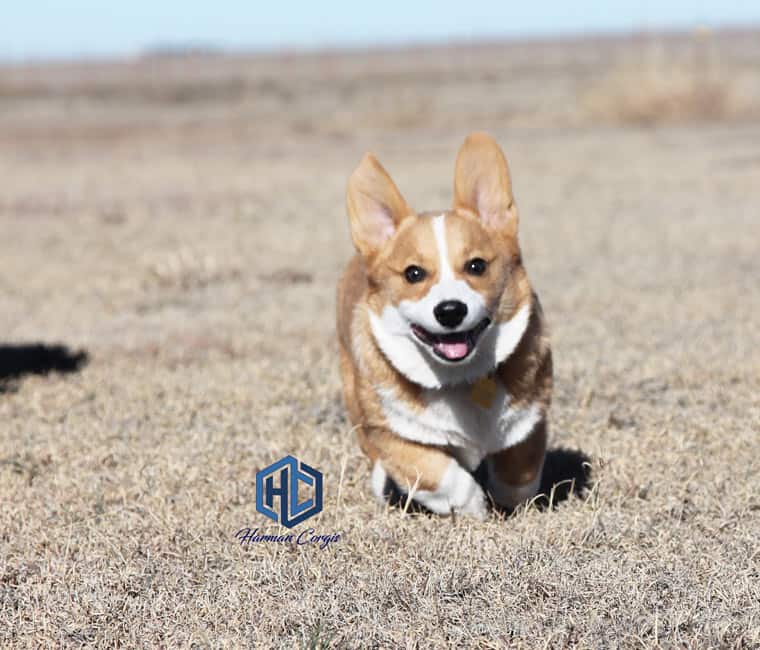 We offer a one-year genetic health guarantee on all of our puppies.  
All puppies are vet checked at 6 to 7 weeks old and are up to date on age-appropriate vaccinations and deworming.  Learn more about our vaccination program.
Our puppies come microchipped because we know this can save their life if they get lost. We require buyers to enroll their puppy with AKC Reunite before the puppy leaves our care.  
We realize that getting a new puppy is an exciting but stressful time.  We provide our clients with resources to help them get off to the right start with their new puppy.  

Buyers receive access to the restricted Buyers Resources area of our website. 

This area contains information to help you prepare for bringing home your puppy along with training videos and information that you can use to train your puppy into the perfect dog. 
We also provide buyers with helpful tips and tricks to prepare and make puppyhood go smoother and we have a private Facebook page just for Harman Corgi owners.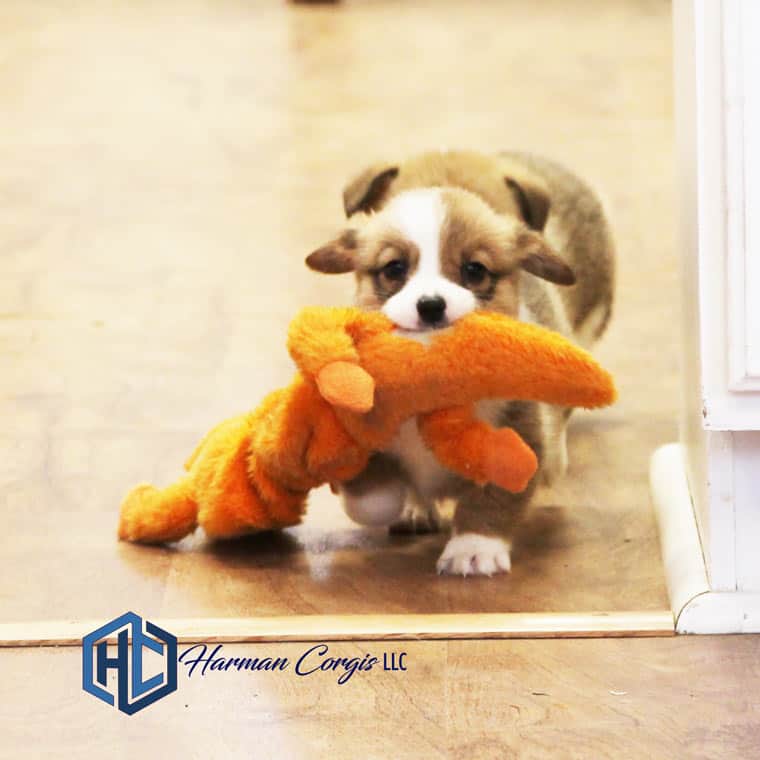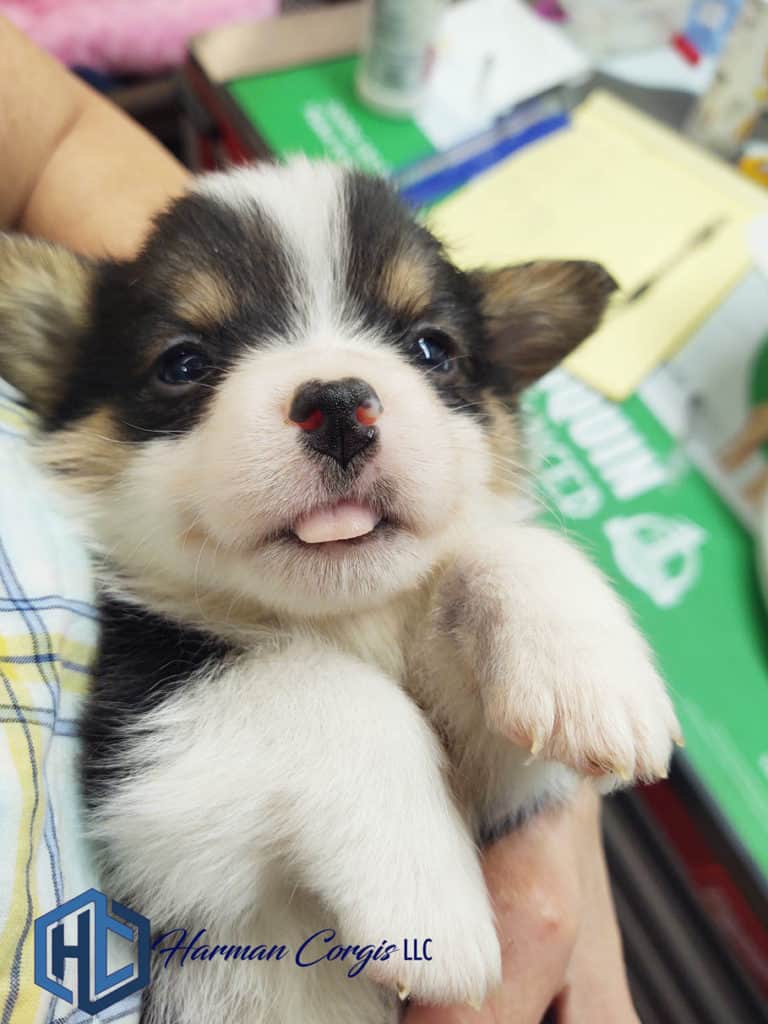 Updates, photos and videos
Once you have committed to a particular litter, you will receive a link to the litter's webpage where you will learn more details about the litter and be able to access videos and pictures.  
We try to add photos and videos weekly to the litter pages so that you can see them grow, develop and interact with other puppies.
We take formal baby pictures when the puppies are around 6-7 weeks old.  We will send you these pictures once you select your puppy. 
We send our puppies home with a care package to help you get started.  This includes a sample of food, clicker, toys like the ones played with here that smell like littermates, collar, leash, a blanket that smells like mom, teething aids such as a cow hoof or pig ear, and more.  
All necessary paperwork including the registration application, microchip information, vaccination record, age appropriate exercise book and more goodies are all placed in a blue folder.
What's special about a blanket and toys that smell like mom and siblings?  Dogs have very sensitive noses and your house will smell different.  This blanket smells like home and can help comfort your puppy when they are whiny and adjusting to their new home.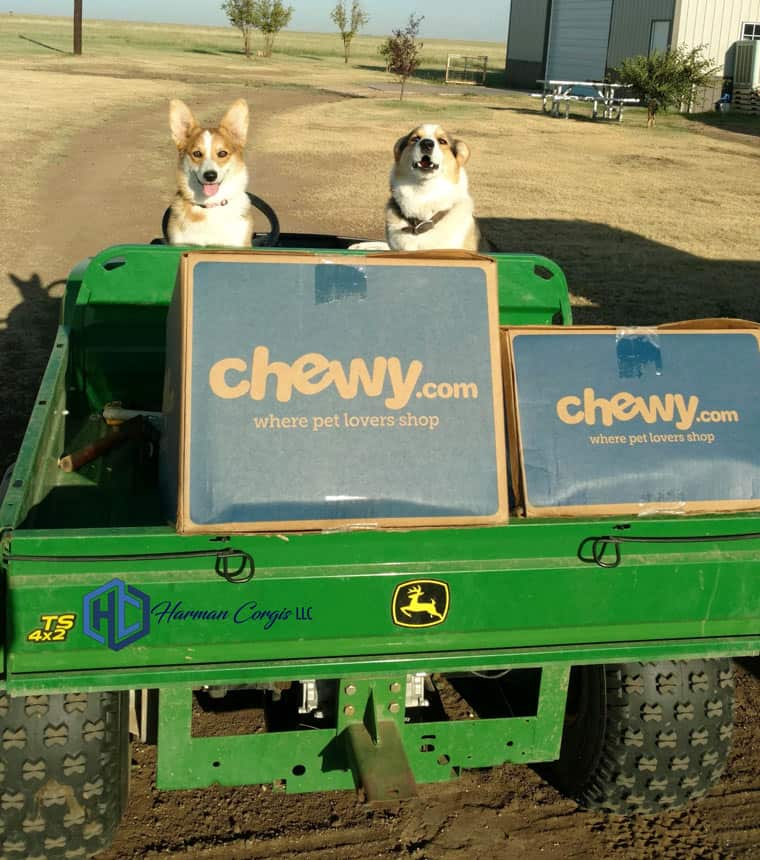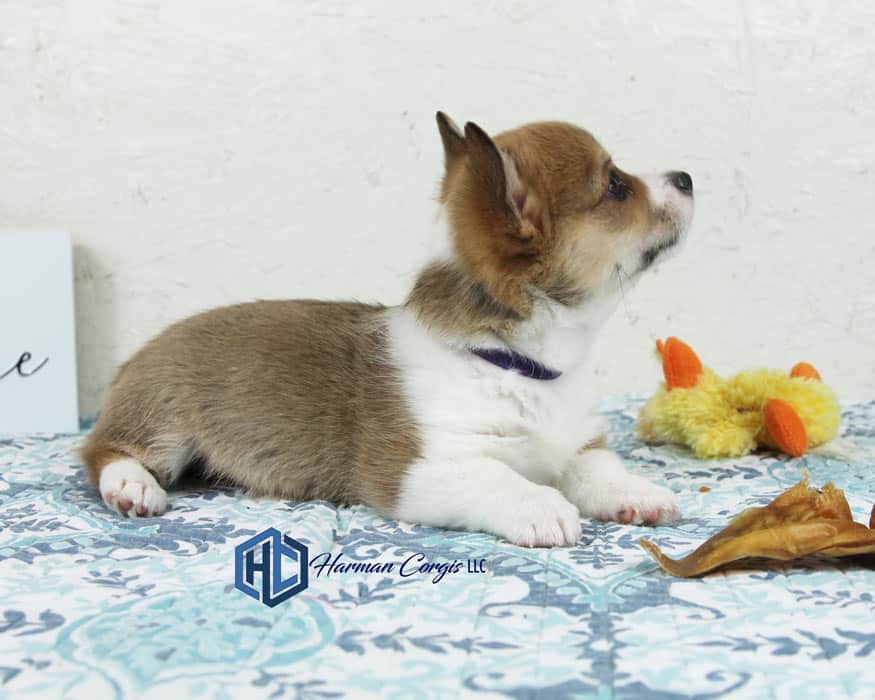 All of our litters are registered when puppies are born.  It is up to the buyer to complete the registration application if they wish to complete the registration.  

Your dog's registration application will be included in the Puppy Care Package.  It is easy to register your puppy online or you can complete the paperwork and mail.  
Almost all of our litters will be AKC registered however from time to time we may have a CKC registered litter.
We hope to form a long-lasting friendship with the new parents of our puppies. We love updates and pictures and strive to keep you in touch with what's going on here through our website, Facebook pages, Instagram and YouTube channel.
We are here for our clients and our dogs throughout their lives. We provide guidance, recommendations and support throughout puppyhood and the life of your dog.