Harman Corgis - Texas Corgi Breeder
Harman Corgis has come a long way from our humble beginnings south of the small town of Perryton Texas in 2013.  Along the way there were bumps and pivotal moments but great programs like Puppy Culture allowed us to exceed.  At the time we had no idea that we would become one of the top Texas Corgi breeders for Corgi companions.  
Dogs and horses have always been an important part of my life and Corgis are my dream dog.  Being raised on a farm and ranch in the Texas Panhandle, I can not remember the time when I did not have at least one dog.  But I always wanted a Corgi and loved the idea of breeding.  My dream finally came true when I stepped away from education after 24 years of teaching in public schools and colleges.  
Little did I know that these dogs would become my passion and that I would concentrate on helping others experience the joy of owning a Corgi.  
Through my breeding journey, there have been several pivotal moments and I have experienced less than ethical ethical breeders myself.  Early on I purchased several dogs to later find out they were not AKC registered or their pedigree was inaccurate.  Over time, I found some good breeders who were willing to share their genetics and I gradually strengthened my program.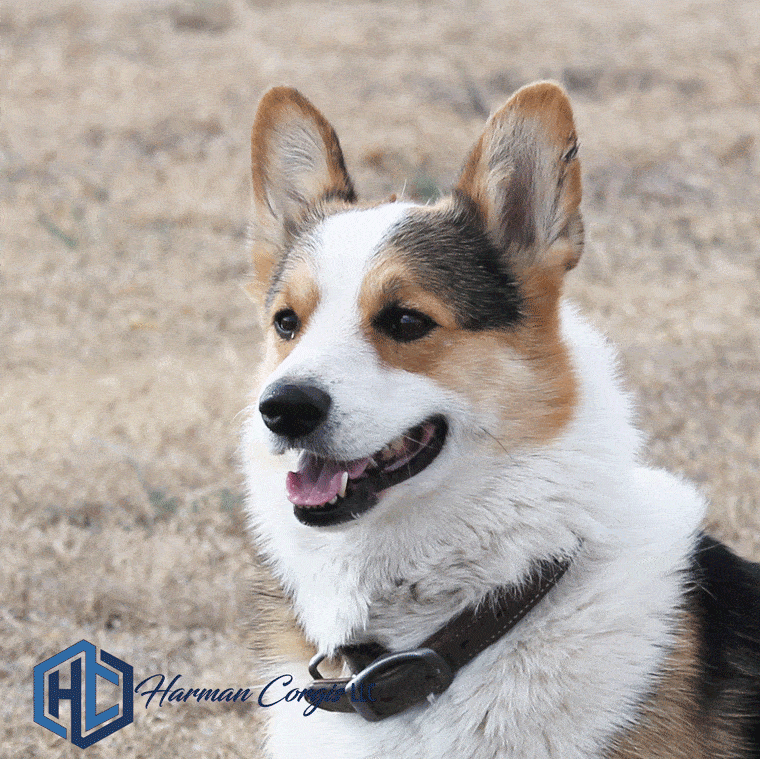 The Puppy Culture connection
The pivotal point in my journey came in 2018.  Up to this point, I had been raising puppies like most breeders thinking that I was doing a good job. 
That summer, I stumbled across a puppy socialization and training program called Puppy Culture that changed my world.   
I quickly learned that I was doing my puppies a disservice.  Puppy Culture showed me how important early socialization is for puppies.  It also ignited my desire to give my puppies the skills they needed to become great dogs and live successfully in the human world.  
How COVID changed us for the better
In the spring of 2020, the world seemed to shut down overnight when COVID hit.  I had a litter of puppies that went home that March.  This was  when most businesses closed their doors and people were advised to stay at home.  This meant that there were no puppy classes and limited places where people could socialize their puppies.  If you remember, it was even hard to get pets seen by veterinarians.  Their offices were packed and owners were not allowed to be present during vet exams and treatments.  
I realized that these new owners needed help to raise a well socialized puppy. So, I started implementing practices focusing on helping my new buyers.  We started using Zoom for buyers to pick their puppies, created buyer resources and held weekly zoom support meetings.  I loved using Zoom to meet buyers, discuss puppies and help them find the right puppy for their family.  
Thankfully, our puppies had gone through the Puppy Culture program and adjusted well during this disruptive time.  During this time I studied the breed in detail, read numerous books and signed up for every puppy training that I could find.  This helped me build my buyer support program.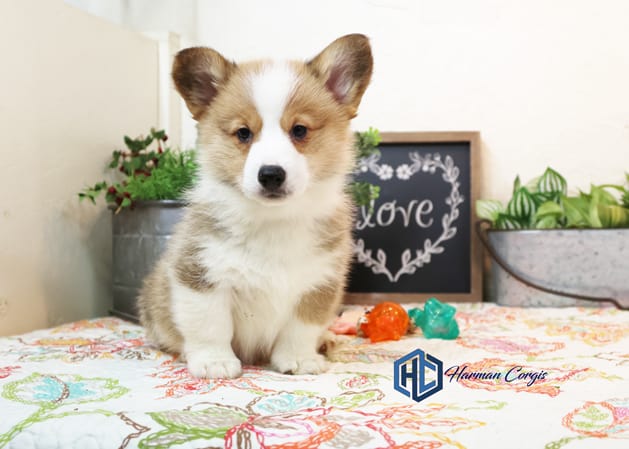 The need for great puppies
I found that people just wanted a healthy, well socialized Corgi companion to add to their family.  Working with my veterinarian, we built a program focused on producing healthy puppies incorporating genetic testing and great practices. 
During this time my focus shifted from a potential show dog program to raising the best companion Corgi puppies possible.  Puppy Culture was giving our puppies a great start but there were many other things to fix. I worked to helping people through the process of getting a puppy, and being there as a resource through their journey.  
A need for trustworthy breeders
COVID also created a multitude of other problems. Everyone thought that they needed a dog since they were working from home.  This increased the need for puppies which brought out a multitude of scammers and breeders who bred solely for profit.  
During this time I worked with numerous people who had been scammed.  I quickly  realized how easy it was for people not familiar with the dog world to be scammed.  
In December of 2021, we too were targeted by scammers who created an email address which closely resembled our name.  Their scheme was that unsuspecting buyers would recognize our name in the email and think their site was legitimate.  I was furious and made it my mission to get information out to the public on our how to avoid puppy scams page.   Now you know why our logo appears on all photos and we only take payments through secure fraud protected sites.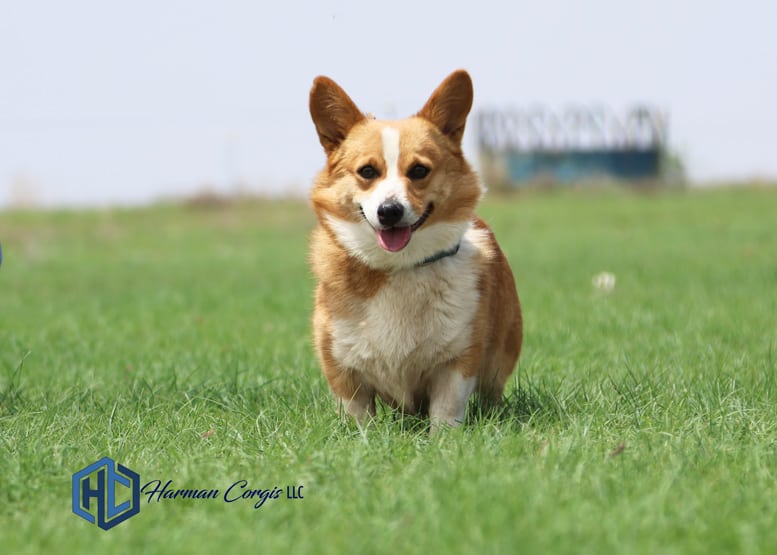 Our Next level Puppy Program
Somewhere along the way I realized the need to address the characteristics of herding breeds in our puppy socialization program.  The Pembroke Welsh Corgi was bred to herd cattle.  To perform their job, they developed specific skills that we still see today in the breed.  These dogs are typically
athletic

energetic

highly intelligent

loyal to their owners

very aware of changes to their environment

heightened senses for movement & sound

 
Each of these characteristics presents its own set of problems in most households.  So, I added additional research based activities to the Puppy Culture protocol to deal with these herding characteristics.  Today we call this our Next Level puppy program. 
Around the same time, I started evaluating adults in my program that had gone through temperament testing as puppies.  I was able to see a correlation between puppy test results and adult temperaments.  We felt that this information would be helpful to buyers so we started temperament testing all of our puppies.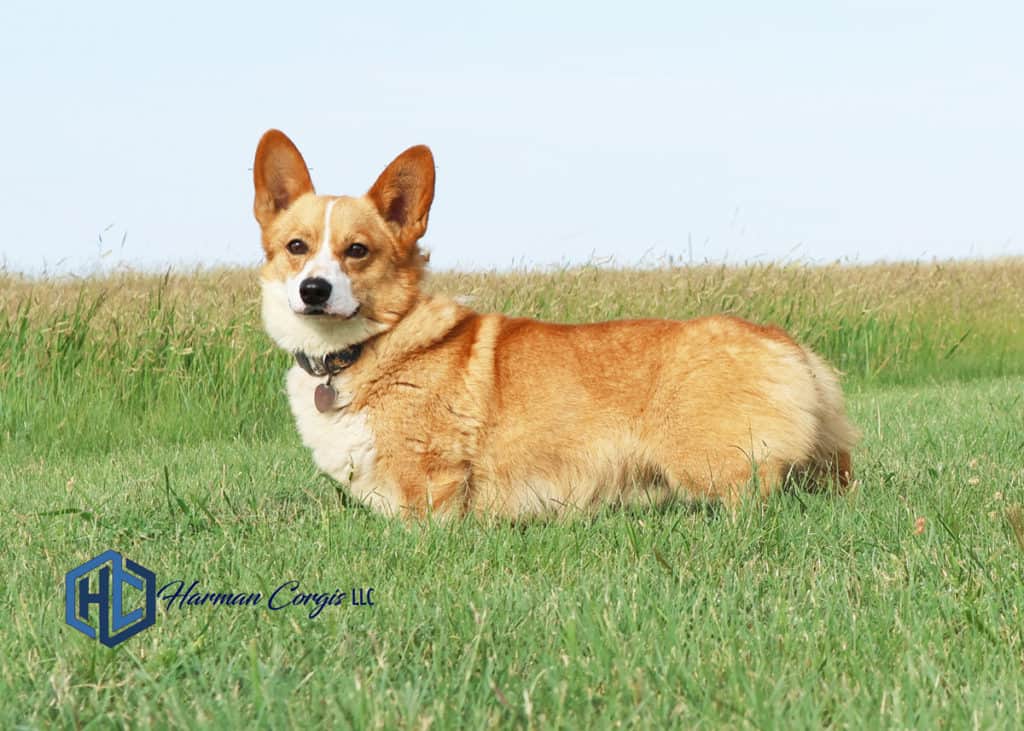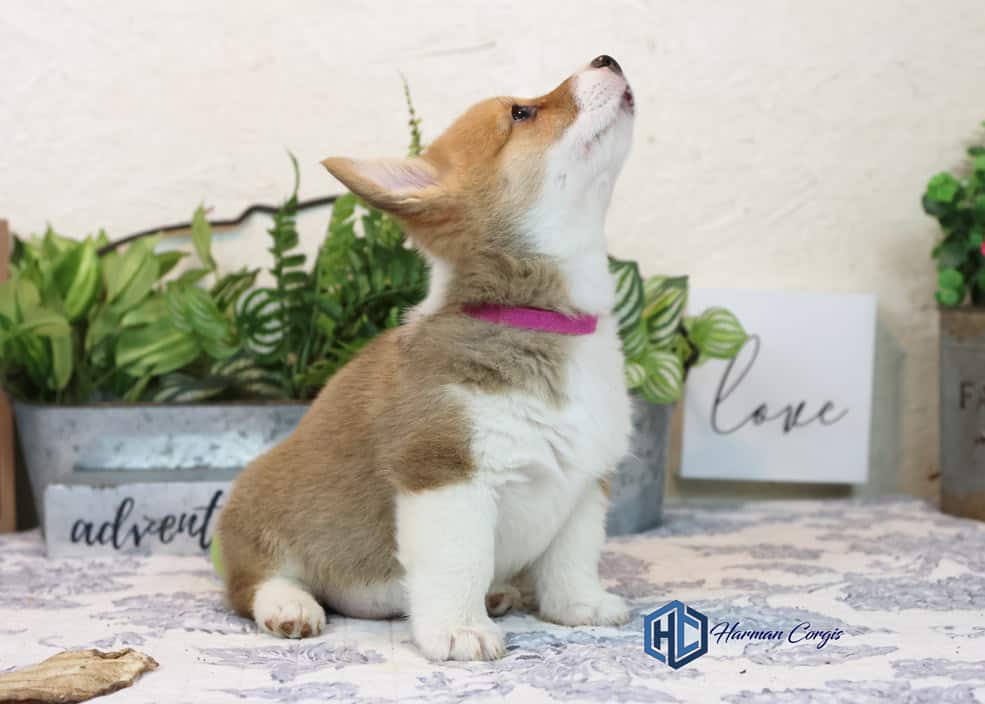 Today I still study books and attend as many conferences and webinars as I can.  I am always looking to improve our breeding program and support system for our Corgi companion buyers.  
Our breeding program is not based on merits in the show ring but instead it focuses on producing high-quality Corgi puppies that are great family members.  This means that we focus on extensive genetic and temperament testing in our adults since both are heritable.  We use this data along with structure evaluations and energy level assessments as a basis for our breeding program. 
Puppy Culture is still at the center of our puppy program but we have added additional protocols to meet the needs of the Pembroke Welsh Corgi.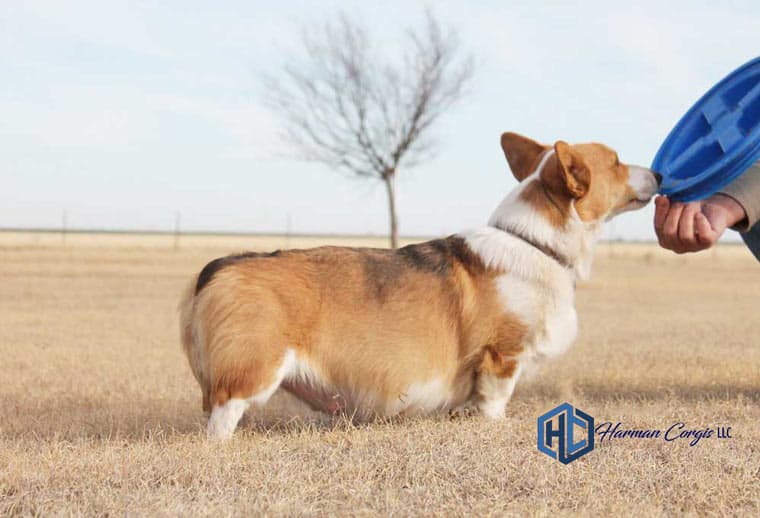 I believe that it is important to stick close to the Pembroke Welsh Corgi breed standards however, I prefer stouter-made shorter-backed dogs than those seen in the show ring today.  Most of our dogs find homes where they become loving family members however, we have sold dogs that have had successful show careers and many have landed in breeding programs across the United States.     
Our waiting list guides our breeding decisions.  The information that people on the list provide to us determines who we breed, when we breed, what colors we need and so forth.  We want to ensure that all puppies we produce have possible homes before we breed so if you are interested in getting a puppy from us please get on our waiting list.  You will not find our puppies for sale on Facebook or puppy sites.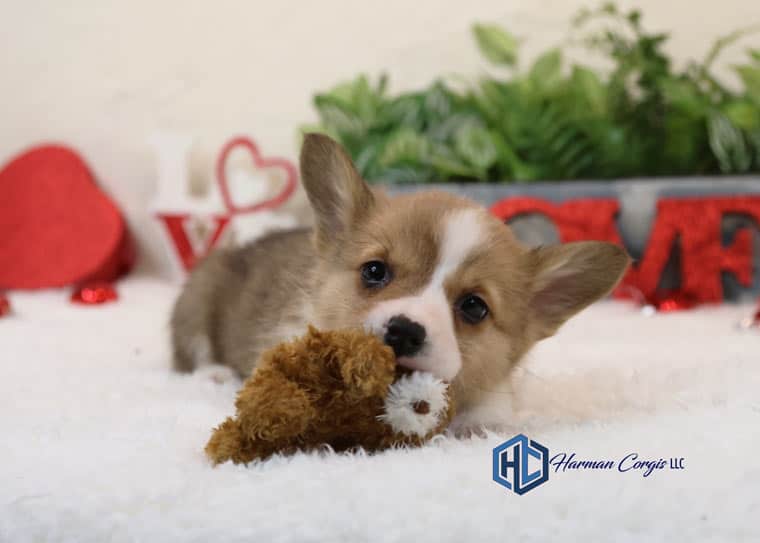 We focus on working with each buyer to help them find the Corgi companion that is right for their family.
We work closely with all buyers to make sure they have the resources needed to select the right puppy for their family.  This includes a private zoom meeting so they can see the puppies interact with each other and people, temperament test results, weekly videos as they mature, and as many one on one conversations as needed.  
We want your relationship with your Corgi puppy to be successful
We prepare our buyers for success before they bring their puppy home.  After getting their puppy, buyers receive numerous resources to help them create the dog of their dreams. 
I am excited about our future!  We plan to continue making our dogs better by creating lines of Pembroke Welsh Corgis with excellent temperaments and good structure, who are healthy and well socialized.  Over the past few years, we have added dogs with these qualities to our breeding program in hopes of creating a better Corgi with more genetic diversity. 
We will continued genetic testing and using these results to make solid breeding decisions which will ensure that our dogs are healthy.  When researchers identify new genetic diseases, we will incorporate those tests into our breeding program as well.  
One of our main focuses will be placed on breeding dogs with better temperaments. This breed has its fair share of dogs with bad temperaments which is highly heritable.  That is why we are so picky about the dogs that we place in our breeding program.  We will continue to temperament test all of our dogs to make sure that they are a benefit to this breed.  We will continue educating our buyers and providing them with resources to help with these issues as well.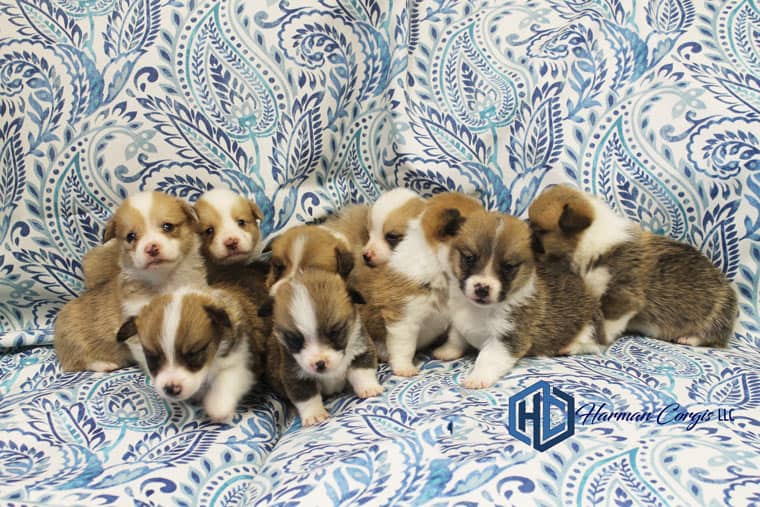 Our work of creating a line of Corgis with lower energy levels will continue.  As one who believes in heritage breeding, I have mixed emotions about this decision.  I realize that the breed type has changed over the years and the high energy level of herding Corgis is seldom needed today.  The Pembrokes we see today in the show ring look strikingly different from the dog that Queen Elizabeth II fell in love with as a child and while we do not want to alter who this breed is, few people need the energy of a herding Corgi today.  We will keep our herding line of high-energy dogs but continue working on a calmer line for those who are looking for a lower energy version.
Our Next Level Puppy Program will continue evolving as we continue to learn more about early socialization and training to create puppies that will become cherished family members.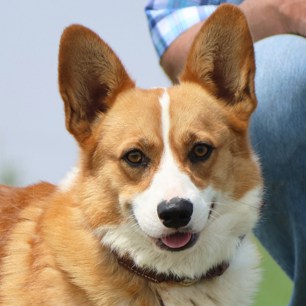 For all Corgi lovers and our buyers
Last but not least, we will continue to add support material and resources for our buyer community. One of our big plans is to add a series of videos to our YouTube channel which will benefit Corgi lovers and our buyers.
We would love for you to become part of our extended family. Visit our How to Get a Harman Corgi page for more information on how to join our waiting list or give me a call to discuss Corgis.