We are very cautious about what foods and supplements that we give our dogs and never recommend products that we do not use ourselves.  
We feed NuVet supplements to our adult dogs and puppies to ensure that they are getting all of the vitamins and minerals needed to fight against free radicals and boost their immune systems.  We feel that our dogs deserve these supplements to prolong a long healthy life and produce healthier puppies.  We supplement our puppies with NuVet Plus to make sure that they get off the the best start possible and build healthy immune systems to ward off sickness and disease.  We feel that it is a reasonably priced product (less than $20/month) for the benefit that our dogs receive. 
We like the fact that these supplements were created by a team of highly qualified individuals – a team of veterinarians,  a nutritional scientist, a pharmacist and a physician.  These supplements are produced in a FDA registered facility using human grade ingredients through cold processing to make sure that the vitamins and minerals do not degrade during processing.
We also use NuJoint Plus as a preventative in our younger dogs since Corgis are prone to hip and back issues.  We do have one senior dog on the NuJoint DS who we feel is benefiting from the product.  We only wish that we would have found these products when this dog was younger and daily joint wear and tear might have been prevented.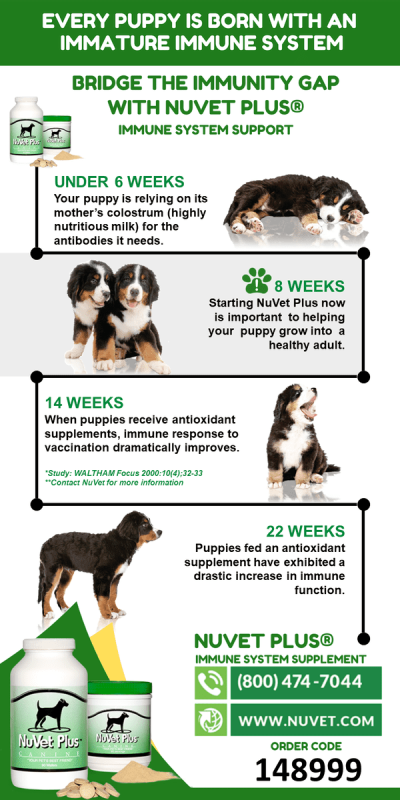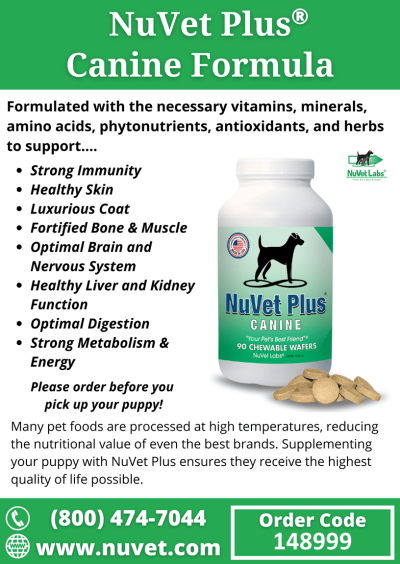 This company had been selling products since 1997 and does offer a 60-day 100% satisfaction guarantee however you can only purchase their products through their website.  To learn more about these products and their benefits visit the NuVet website.